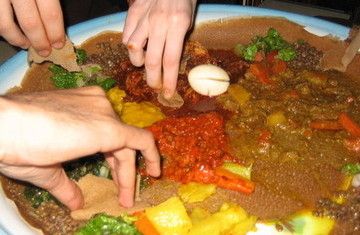 The Chicago Tribune
By Bill Daley
March 4, 2009
Ethiopians have for centuries made a honey wine known as tej. You can sometimes find this meadlike beverage for sale at some Ethiopian restaurants. Or, you could try a mead made domestically.
For most diners looking for that Ethiopian meal out at a restaurant or for takeout, the drink of choice most likely will be beer or a grape-based wine.
The question is: What sort of wine to pour with Ethiopia's highly seasoned meat and vegetable dishes, most of which are served on rounds of injera, the tart Ethiopian flat bread made from teff flour. Read More.
Related: A friend to remember – Ernie of Sheba Tej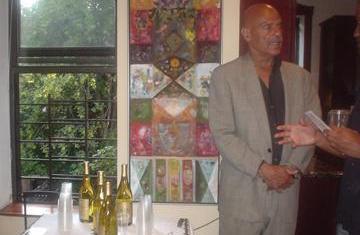 By Liben Eabisa & Tseday Alehegn
New York (Tadias) – Ernest McCaleb, founder and CEO of Sheba, Inc., the company that produced the Ethiopian honey wine Sheba Tej, died last year after a long struggle with cancer.
The African American entrepreneur initiated a joint collaboration with Cesar Baeza, an internationally-renowned Chilean winemaster and the owner of Brotherhood Winery, a national historic landmark and America's oldest winery (established in 1837 in Washingtonville, New York), to produce an Ethiopian wine called Tej , made from pure organic honey.
Eventually the new dessert wine became part of the winery's premium wine list.
McCaleb (Ernie – as he is known by his friends), enjoyed telling audiences during his fun tasting sessions that his unique wine recipe contains no sulfites nor grapes, just pure honey.
His eyes would light up when he told the legend that Tej was one of the many gifts carried by Makeda, the Queen of Sheba, to Jerusalem's King Solomon.
During an interview with Tadias Magazine in 2005, he talked about his passion for his business and the history and culture behind it.
"Since I've begun doing this," McCaleb said, "I've learned more about this rich history, and as I give tasting sessions I have become even more inspired. This is beyond the commercial success. It's about pride and heritage…"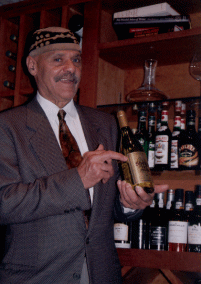 Ernest McCaleb, Founder & CEO of
Sheba, Inc.
Ernie was a friend to the Ethiopian-American community and a great spirit.
A memorial for McCaleb was held at The Ethiopian Restaurant. The Upper East Side eatry is one of Sheba Tej's several Ethiopian customers in the city.
It is also the location where Ernie introduced us to his dear friend Bobbi Humphrey ("First Lady of Flute"), the first female signed to Blue Note Records.
As she noted in her latest post on the Tadias blog: "Rest in Peace, my dear Ernie. You sweetened the times with your smile, and your Honey wine."
Click here to read more: Sheba Tej: America's Favorite Ethiopian Honey Wine (Tadias)