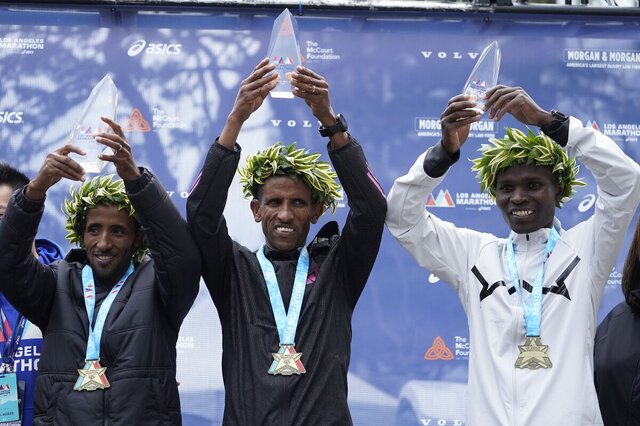 Tadias Magazine
Updated: March 21st, 2023
Los Angeles (TADIAS) — Ethiopian athletes dominated the men's division of the 2023 Los Angeles Marathon held on Sunday, claiming the first and second spots.
Jemal Yimer won the race, completing the 26.2-mile (42.2-kilometer) course in an impressive 2 hours, 13 minutes, 13.58 seconds, with his teammate Yemane Tsegay finishing second.
Barnaba Kipkoech of Kenya secured third place, while Hosava Kretzmann from Arizona was the top American men's finisher, completing his first marathon in sixth place.
In the women's division, Stacy Ndiwa from Kenya claimed the top spot, crossing the finish line in 2:31:00.24. Martha Akeno, also from Kenya, finished second, while Grace Kahura secured third place. Ashley Paulson from St. George, Utah, was the top American women's finisher, coming in fourth place.
The marathon was held on a cloudy day with temperatures hovering around 60 degrees (15 Celsius), starting at Dodger Stadium and ending near Avenue of the Stars in Century City on Los Angeles' westside.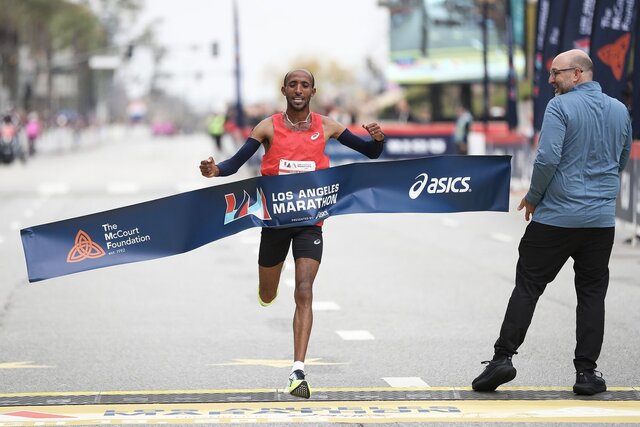 Jemal Yimer, of Ethiopia, wins the men's division of the Los Angeles Marathon in Los Angeles, Sunday, March 19, 2023. (AP Photo)
Yimer and Ndiwa each received $6,000 for their respective victories, with Ndiwa earning an additional $10,000 for finishing first. The men's race began 15 minutes after the women's race started.
The marathon showcased runners from various countries and backgrounds, making it an exciting and highly competitive event. The Los Angeles Marathon, one of the largest in the United States, is a popular annual event that attracts thousands of runners and spectators from all over the world, and all the participants deserve congratulations for their achievements!
—
Join the conversation on Twitter and Facebook.