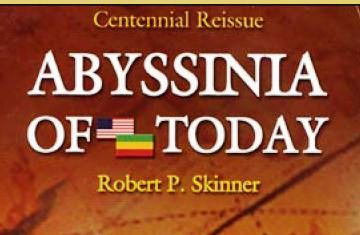 Abyssinia of Today
A Book By Robert P. Skinner (The First U.S. Ambassador to Ethiopia)
For over a century now close relations between the United States and Ethiopia have endured nearly uninterrupted.
The extraordinary relationship between the two countries begun in 1903 when President Theodore Roosevelt Authorized 37-year-old Robert P. Skinner to negotiate a commercial treaty with Emperor Menelik.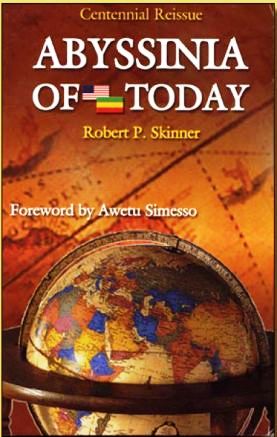 Upon returning home from this historic trip to the Emperor's Court, Skinner wrote a remarkable memoir recounting his two-month journey to Ethiopia. Abyssinia of Today is a fascinating narrative of the first American diplomatic mission to black Africa.
Those who do not have a copy of Ambassador Skinner's original issue of Abyssinia of Today will find this completely authentic centennial reprint a valuable piece of Ethiopiana.
To order your copy, send an email to books@tadias.com, or call 646-920-3211.
Price: $19.99, plus shipping and handling.