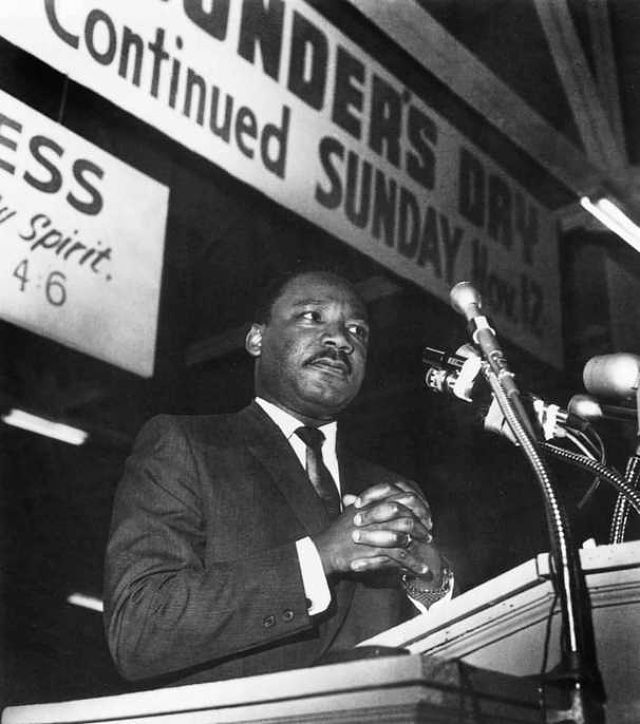 The Washington Post
Martin Luther King Jr.'s final speech, delivered 50 years ago tonight [April 3rd] in Memphis, is well remembered for its prophetic musings on mortality. "I've seen the Promised Land," he said on a stormy night at the Mason Temple. "I may not get there with you. But I want you to know tonight that we, as a people, will get to the Promised Land."
The reverend's declaration that he was not worried about anything and did not fear any man followed more than 40 minutes of reflection on the cause that brought him to Memphis — and martyrdom.
Slain at just 39, the extemporaneous oratory on the eve of his assassination ensured that King would be remembered as a sort of American Moses. But the meat of his larger message is also worth revisiting on this dreadful half-century anniversary. His case for the virtue of nonviolent protest, boycotts and pushing the country to live up to our shared ideals is timely. His paeans to unity, economic justice and the moral obligation to look out for the least among us are timeless.
Read the full article at The Washington Post »
—
Join the conversation on Twitter and Facebook.