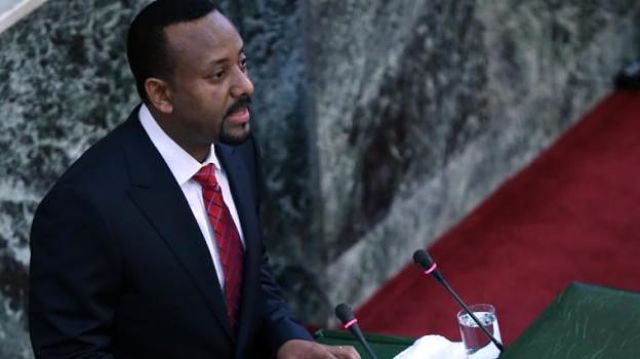 Africa News
By Daniel Mumbere
Ethiopia PM appeals for unity, pledges democracy and improved relations with Eritrea
Ethiopia's parliament swore in Abiy Ahmed as prime minister on Monday with a mandate to implement democratic reforms aimed partly at defusing ethnic tensions in the Oromiya province from which the former army lieutenant general hails.
The ruling coalition picked Abiy last week to replace Hailemariam Desalegn who quit to clear the way for reforms.
Abiy, 42, took the oath of office in a ceremony at the House of People's Representatives in Addis Ababa.
Addressing a parliament session attended by 478 members of parliament, the new prime minister gave an impassioned speech on the need for unity and reform in the Eastern Africa nation.
"Today is a historic day. We bear witness to a peaceful transfer of power. Today our situation presents us with opportunities and threats. Today we are in the midst of uncertain times," Abiy said in a speech to parliament.
—
Related:
Herculean Task Awaits Abiy Ahmed on Human Rights in Ethiopia
Ethiopia Swears in New Prime Minister (AP)
Ethiopia Seeks Calm With a New Leader (The New York Times)
Ethiopia chooses new leader from protest-hit region (The Washington Post)
Ethiopia faces new prime minister in bid to calm protests (AP)
Ethiopia's ruling coalition approves Abiye Ahmed as prime minister (Reuters)
Join the conversation on Twitter and Facebook.