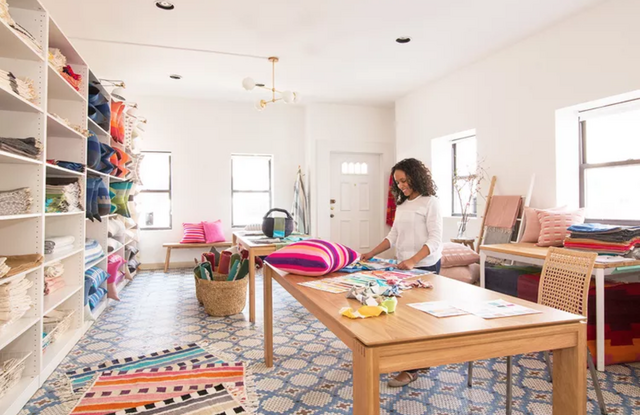 The Spruce
Updated: April 5th, 2023
Hana Getachew turned her passion for home textiles that were both vibrant and meaningful into a home decor brand, Bolé Road Textiles. Getachew combines her own style of sketching and knowledge of fine arts with the traditional motifs from her home country of Ethiopia to create her one-of-a-kind home decor collections. Each collection is curated through a process of playing with different color schemes and thoughtful motifs.
In collaboration with her local group of skilled artisans in Ethiopia, they bring Getachew's designs to life using ancient weaving traditions. Each individual product is handwoven one by one, making it as unique and personal as it can be.
What's the Story Behind Bolé Road Textiles?
Hana Getachew: I worked in commercial interiors for ten years, it was a career I loved. However, I was curious about what it would be like to carve a path of my own based on my background and interests. It was a huge leap of faith but I've always enjoyed sharing my culture, now it's part of what I do!
Where Did the Name Bolé Road Textiles Originate From?
HG: I was born in Ethiopia, and I lived in a neighborhood called Bole (no accent but pronounced the same). Bole Road was a main street that connected our neighborhood to the rest of Addis Ababa.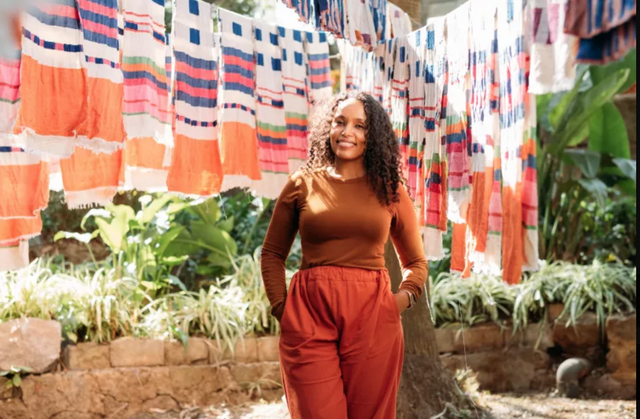 (Courtesy of Bolé Road Textiles)
What Kind of Cultural Impact Do Your Products Have?
HG: I hope our textiles could be a conduit for cultural connection. I love telling stories of Ethiopia through our collections and I love that our clients get to share that and have a little piece of Ethiopian tradition in their homes.
What's the Creative Process of Making Designs?
HG: I focus each collection around a concept or idea inspired by Ethiopia. Sometimes it's about a particular region, as with the Heritage, Konso, and Harar Collections; sometimes, it's about a landscape, such as the Admas Collection. The patterns and colors are all derived from the initial inspiration and concept.
—
Join the conversation on Twitter and Facebook.