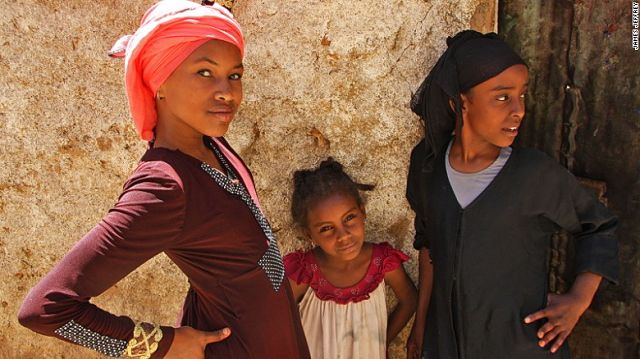 By James Jeffrey
The ancient walled city of Harar in eastern Ethiopia is a hard place to forget: the silent maze-like alleys, the scents of the markets, the handsome women carrying intricately woven baskets atop heads, the muezzins calling the Muslim faithful to prayer.
It's remained seared in my consciousness since my first visit in 2004.
I wasn't the only one impressed; the city became a UNESCO World Heritage Site in 2006.
A decade later, following much development and change in Ethiopia, I was curious to see if the city still retained its exotic finesse and character that so affected me before.
So I returned.
From my hotel room's small balcony I could see the Asmaddin Beri (beri means gate, as well as, rather more grandly, portal).
It's one of six punctuating the thick five-meter-high walls running 3.5 kilometers around the Jugal, the name for the 16th-century fortification that lies within the modern town that developed from the 19th century onward.
Once through the Asmaddin portal the 21st century vanished, replaced by a sense of antiquity and a heaving, shambolic outdoor market, one of many dotted around the Jugal.
Harari women in colorful dresses squatted beside neat piles of onions, tomatoes, green peppers, bananas and more.
Sweet smells wafted from where women sold pots of itan (incense), while samosas cooking on small stoves and baskets full of fresh bread rolls added to the pleasant stimulation.
"Feranju! Feranju! Amantekhi?!" the women called in the local Harari dialect, which roughly translates as: "Foreign guy, foreign guy, how are things?!"
Read more and see photos at CNN.com »
—
Join the conversation on Twitter and Facebook.