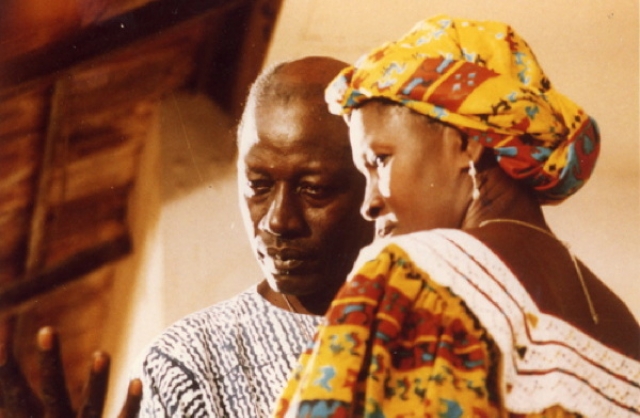 Tadias Magazine
Events News
Published: Sunday, April 7th, 2013
New York (TADIAS) – The New York African Film Festival, which celebrates its 20th anniversary this year, is currently underway at the Film Society of Lincoln Center through Tuesday, April 9th. The festival also includes a panel discussion at Columbia University's Institute of African Studies on Thursday, April 18th as well as events to be held at the Maysles Cinema Institute in Harlem (May 2nd-6th) and at Brooklyn Academy of Music's Dance-Africa festival from May 24th to 27th.
"Under the banner 'Looking Back, Looking Forward: 20 Years of the New York African Film Festival', our 2013 edition is dedicated to commemorating half a century of African cinema and two decades of work introducing American audiences to the best of this cinema and its protagonists," the press release said. "To celebrate its 20th anniversary, NYAFF is paying homage to Senegalese filmmaker Ousmane Sembène – the 'father of African cinema' – and to the first generation of African filmmakers, while passing the baton to a new group of storytellers who continue to challenge our understanding of the continent."
Several featured filmmakers will attend screenings of their movies and subsequent Q&A sessions.
The panel at Columbia University is free and open to the public. The press release notes that it "examines how the next generation of African media makers are using new technological tools in exciting and still evolving ways to amplify their voices and find new audiences. These media makers' use of Skype, cell phones, portable cameras has heralded a new generation that is playing by new rules."
Featuring "filmmakers, new media distributors, critics, and academics" the panel "will offer insight into this rich and stimulating filmscape. In celebration of this new media, one panelist will participate via Skype. Film clips will also be shown."
Below is a trailer to one of the movies highlighted at the festival, Nairobi Half Life, a Kenyan drama directed by David 'Tosh' Gitonga. It was nominated for the Best Foreign Language Oscar at the 2013 Academy Awards.

—
If You Go:
2013 NY African Film Festival | List of Venues
FILM SOCIETY OF LINCOLN CENTER
Walter Reade Theater, 165 West 65th St.,
between Broadway and Amsterdam Ave, Upper Level.
Tickets: General Admission $13
Directions: 1 train to 66th Street.
Bus: M5, M7, M10, M11, M66 and M104.
MAYSLES CINEMA
343 Malcolm X Blvd / Lenox Ave
(Between 127th and 128th Streets)
Tickets: Suggested donation $10
email: cinema@mayslesinstitute.org
phone: (212)537-6843
Directions: Take #2 or #3 train to 125th Street.
COLUMBIA UNIVERSITY
Teachers College, 525 West 120th Street
(on 120th Street between Broadway and Amsterdam Ave.)
Room TBA. No admission fee.
Directions: Take #1 train to 116th.
Columbia University, 606 West 122nd Street,
New York, NY 10027 (between Broadway and Claremont).
No admission fee.
Directions: Take #1 train to 116th or 125th Street.
BAMcinématek @ BAM Rose Cinemas
30 Lafayette Avenue in Brooklyn.
Tickets: $12 per screening
Buy online at BAM.org/BAMcinematek
Phone: 718-777-FILM (theater ID #545)
Directions: take the C train to Lafayette; the N, R, D or M train to Pacific; the #2, #3, #5 train to Nevins; or the G train to Fulton.
Click here to learn more about African Film Festival Inc.
–
Join the conversation on Twitter and Facebook