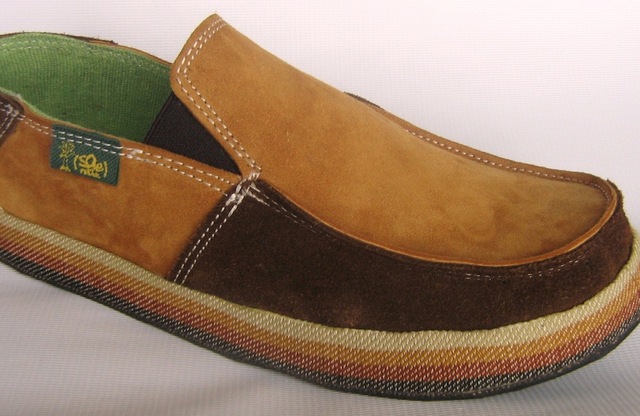 Tadias Magazine
Events News
Published: Sunday, April 8, 2012
New York (TADIAS) – The upcoming World Economic Forum on Africa that will be held in Addis Ababa from May 9th to 11th highlights the green footwear company Sole Rebels as a business model for inclusive growth and sustainable development in the continent. The private venture has been listed as part of the official forum program with designated site visits to its factory and store by delegates. Sole Rebel's founder and CEO Bethlehem Tilahun Alemu, who was one of the World Economic Forum's Young Global Leaders last year, is also featured as one of the speakers at forum's 'Innovators' panel. The two-day meeting, which brings together leaders in business, politics, academia and other areas, includes a variety of discussions revolving around this year's theme: "Shaping Africa's Transformation: New Models."
"Grassroots, authentic growth is the key to powering global growth." David Aikman, Senior Director of the World Economic Forum, said in a statement, adding "Bethlehem has done this and so much more. Her vision and her achievement of equitable and sustainable growth is spectacular and we are very excited that she will be sharing her ideas on this key panel of African Innovators."
Bethlehem said she his honored by the opportunity. "I am very excited to be invited," she said. "I have never thought of myself as an innovator per se, but rather I see myself as part of a larger group of talented people who when they combine these talents have succeeded in creating the first global African consumer brand while creating wealth and prosperity in our home community."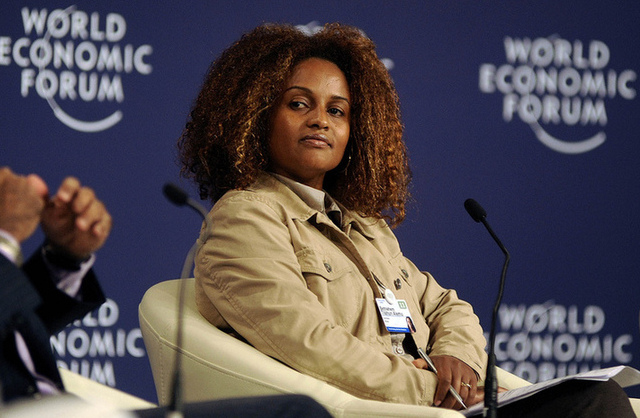 Bethlehem Tilahun Alemu, Founder & CEO, Sole Rebels at 2011 World Economic Forum Dalian, China. (Courtesy Photo)
In her role as a Young Global Leader in 2011, Bethlehem had also been tasked to launch a program in Ethiopia called Global Shapers as a key initiative to tap into the ideas and energy of the World Economic Forum's Young Global Shapers Community in order to tackle the growing youth unemployment crisis. The Global Shapers is a worldwide network of people aged between 20 and 30 who have demonstrated potential for future leadership. According to the World Economic Forum, more than 1.2 billion young people will enter the labour market in the next 10 years with only 300 million jobs awaiting them. WEF notes: "Creating opportunities for them is critical in reducing poverty, promoting social cohesion and ensuring sustainable economic growth."
Review of the conference agenda shows that the 'Africa's Innovators' pannel will address the issue what technologies and business models have the largest potential for inclusive growth and sustainable development. How can access to affordable and sustainable energy unlock development across all segments of society? How can a new social contract in the extractive industries be created and enforced? How can the continent reap its population dividend while creating shared opportunities for its youth?
The meeting's co-chairs include Former United Nations Secretary General Kofi Annan, who is currently Chairman of the Alliance for a Green Revolution in Africa and the Africa Progress Panel, as well as Bekele Geleta, Secretary-General of the International Federation of Red Cross and Red Crescent Societies.
—
Learn more about the World Economic Forum at www.weforum.org.
Related:
Interview with Bethlehem Tilahun Alemu