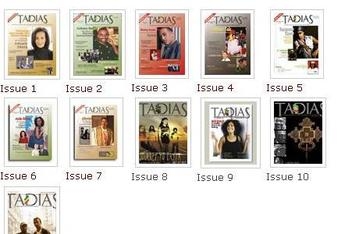 Open Letter to Sudan Tribune
Updated: Thursday, April 9, 2009
To the Editor,
This is in response to Abera Hailu's article on your publication entitled "Ethiopia's Diaspora Media and Copyright Violation".
It is unfortunate that Mr. Hailu's article violates a basic tenet of journalism. It is standard practice in our industry that a journalist contacts the subject of a story, and inquires with the subject as to the veracity of the content before publishing it. Tadias was not contacted by Abera Hailu (or any other staff of Sudan Tribune), and we wish he would have done so. Had we been contacted by the writer, here is what we would have told him:
"The concern for the well-being of Ethiopian journalists, whether in the Diaspora or at home, is a valid one. We are all too aware of the unauthorized use of our own original content by numerous newspapers and websites in Ethiopia. In one instance, a publication even went as far as changing the name of the original contributing author on one of our articles before re-posting it on its website. This constitutes the definition of copyright violation.
However, posting news feeds while citing their original source is not copyright violation. We direct your attention to numerous world media organizations who derive their daily news from outside sources. Tadias does not publish outside articles in their entirety without the consent and permission of the original author or publication. In addition, we do not post cited news articles in their entirety. When we cite news articles we post brief newsfeeds and include a "read more" link, which takes our readers directly to the original online source.
Tadias is a media organization that publishes both original content and distributes news from other outlets while properly citing the original sources. Our original content features news, events, personality profiles and historical commentaries, and the magazine aims to show Ethiopian Americans not merely as one distinct immigrant group in the U.S., but also as vibrant members and contributors of the American tapestry. We find your comments baseless, incorrect, and irresponsible journalism at best."
Sincerely,
Tadias Magazine