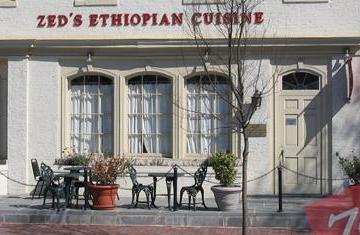 Washington Business Journal
By Missy Frederick Staff Reporter
Wednesday, April 8, 2009
Who said you need to go to U Street for good Ethiopian food? An established D.C. restaurateur is bringing her take on the food to Gainesville. Read more.
Related from Tadias Archives: Memo to Obama Team: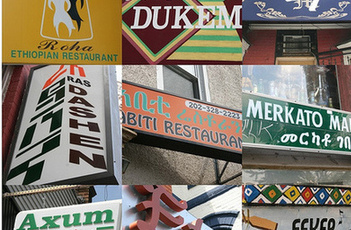 Wine and Dine in Little Ethiopia
Tadias Magazine
By Tadias Staff
Published: Thursday, January 15, 2009
New York (Tadias) – The Washingtonian Magazine, D.C.'s top source of information for dining, shopping and entertainment has tips for the new Obama team on how they may ease their transition to the nation's capital, which incidentally is home to one of the largest and most vibrant Ethiopian communities in the country.
The magazine lists the usual hot spots like Ben's Chili Bowl. But that's just the icing on the cake. The newbies are forewarned that they're not real insiders until they have ventured to Little Ethiopia, the nickname for the neighborhood on U Street NW, in the Shaw section of Washington known for its cluster of Ethiopian restaurants and shops. The Washingtonian recommends the delicious chili-laced tibs and wet at Etete restaurant.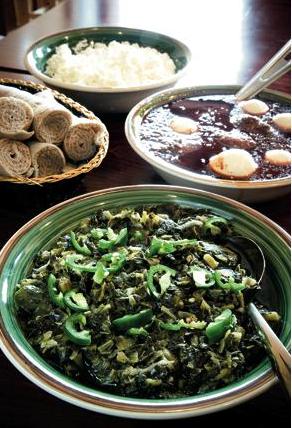 The chili-laced tibs and stews at Etete are good
examples of one of the city's most enduring ethnic
cuisines. Photograph by Matthew Worden.
Here is an expanded list of Washington D.C.'s Ethiopian restaurants courtesy of Ethiopianrestaurant.com:
Abiti's
1909 9th St NW
Washington, DC 20001
Addis Ababa
2106 18th St NW
Washington, DC 2000
Awash
2218 18th St NW
Washington, DC 2000
Axum
1934 9th St NW
Washington, DC 20001
Continental
1433 P St NW
Washington, DC 20005
Dynasty Ethiopian
2210 14th St NW
Washington, DC 20009
Habesha Market
1919 9th Street NW
Washington DC 20001
Dukem
1114-1118 U St NW
Washington, DC 20009
Etete
1942 9th St NW
Washington DC 20001
Fasika's
2447 18th St NW
Washington, DC 20009
Lalibela
1415 14th St NW
Washington, DC 20005
Madjet
1102 U St NW
Washington, DC 20009
Meskerem
2434 18th St NW
Washington, DC 20009
Habesha
1119 V St NW
Washington, DC 20009
Roha
1212 U St NW
Washington, DC 20009
Nile
7815 Georgia Ave. NW
Washington, DC 20012
Queen Makeda
1917 9th St
Washington DC 20001
Salome
900 U St. NW
Washington, DC 20001
Sodere
1930 9th St NW
Washington DC 20001
U Turn
1942 U St NW
Washington, DC 20001
Zed's
1201 28th St NW
Washington, DC 20007