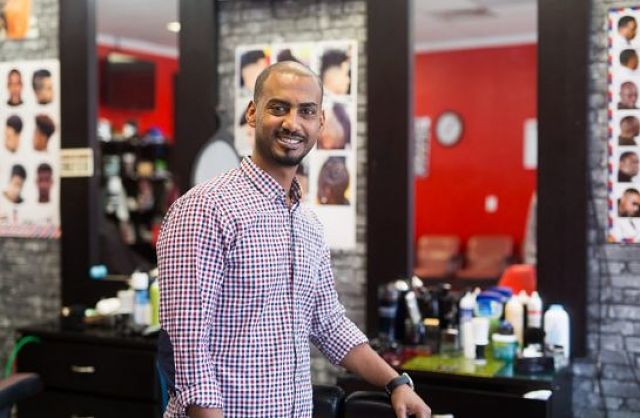 Like many new immigrants, Zekarias Mesfin came to Canada with hope for a better life.
But the road to get here was long, and included violence, hunger, but hope too, he said. So this year he travelled back to his native Ethiopia, where he partnered with a film company to create Ewir Amora Kelabi, a new film getting some high profile attention.
Mesfin wrote, produced and stared the film, which premieres next month at the African Film Festival in New York City.
Mesfin's story of resilience is not that uncommon among fellow refugees—he left Ethopia as an orphaned 14 year-old boy, he said, and crossed the Sahara Desert to Sudan on foot. He eventually made it to Egypt, where he said spent two years in prison for illegal border crossing.
Finally, he made it to Canada nearly a decade ago, arriving in Vancouver first become moving to Edmonton.
But what is unique is Mesfin's determination to archive his journey, along with the struggle for survival faced by thousands of fellow African migrants.
"My dream has come true, and now the cup is overflowing," said 32-year-old Mesfin, now married with two young sons, Christian, 2, and Yeab, four months, and working at a barber shop on 118 Ave.
The entire family will attend the prestigious U.S. festival, "with hotel, limousine, meals—it's unbelievable," he said.
"I made this film because it's important for the new generation of Africans to know what is happening, and for my children and the world to know too.
—
Related
Watch: Ethiopian Canadian Movie Ewir Amora Kelabi Trailer
Jessica Beshir's Ethiopia Short Film 'Hairat' and 2 New Releases
Join the conversation on Twitter and Facebook.