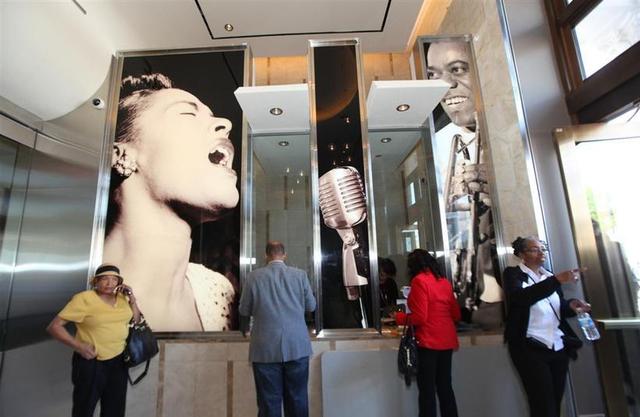 Tadias Magazine
Events News
Updated: Sunday, April 15, 2012
Washington, D.C. (TADIAS) – After three decades of being out-of-use, the historic Howard Theatre in Washington, D.C. reopened on Monday, April 9th following a $29 million renovation. The ribbon cutting and community day event was attended by local residents and officials, including Mayor Vincent Gray, Rep. Eleanor Norton, Councilmember Jim Graham and former DC Mayor and current councilman Marion Barry.
During its heyday the Howard Theatre, which opened in 1910 a few blocks away from Howard University, was one of the most prominent symbols of African-American culture in the United States. The music legends that graced its stage include Duke Ellington, Ella Fitzgerald, Marvin Gaye, James Brown, the Supremes, and many others.
The restored venue also attracted celebrities to the opening gala on Thursday, April 12th. The star-studded guest list included Bill Cosby, Dick Gregory, Dionne Warwick, Smokey Robinson, and Motown records founder Berry Gordy.
"I remember seeing a show here once with James Brown," Mayor Gray said, speaking at the April 9th ceremony. "In the middle of his show, James Brown stopped, put everybody out of the band, and went through the band and played every instrument, that was the caliber person he was."
New York chef and restauranter Marcus Samuelsson, who attended the event, is in charge of the menu for the newly refurbished music hall.
Below is a slide show of photos from the opening by Matt Andrea for Tadias Magazine.