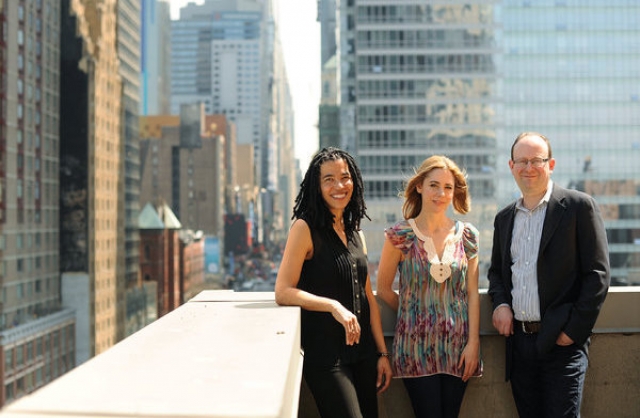 By FELICIA R. LEE
They didn't see eye to eye on everything, but on one pivotal moment the playwright, Tanya Barfield, and her lead actress, Kerry Butler, agreed: When Ms. Butler's character finally receives the photo of the child she hopes to adopt, the scene needed to be extended for a beat, or two, or three.
"It's weird how you can even fall in love with a photograph and start showing it around or just start looking at it dozens of times in a day," Ms. Butler said. Both women were intimately familiar with the issues — race and parenthood — raised by Ms. Barfield's new drama, "The Call," which depicts a white couple mulling whether to adopt a child from Africa. Ms. Barfield's son and daughter were adopted from Ethiopia, as were Ms. Butler's two daughters, the youngest of whom arrived last summer.
Read more at NYT.
—
Join the conversation on Twitter and Facebook.