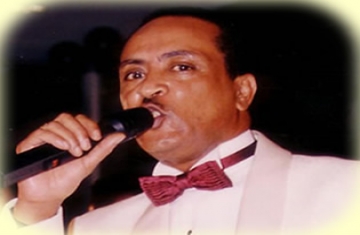 Update:
Ethiopia hosted a state funeral for its legendary vocalist
Tilahun Gessesse. It is the first such state funeral in the
nation's history. Ethiopians have lost the greatest popular
musician the country has ever produced.
Ethiopia is mourning what many describe as one of the greatest -
if not THE greatest popular musician – the country has ever produced.
Read more at BBC.
Legendary Ethiopian Singer Tilahun Gessesse Dies at 68
Monday, 20 April 2009
The popular Ethiopian singer, Tilahun Gessesse, has died at the age of 68.
He had been the most dominant figure in Ethiopian music for more than half a century and will receive a state funeral later this week.The country's radio and TV stations broke into their programmes to broadcast tributes. He started singing in the days of the Emperor Haile Selassie, and was for a time the lead singer in his imperial bodyguard band. The BBC's Elizabeth Blunt in Addis Ababa says that over the years, his plaintive tenor voice sang of love, family and friendship, as well as the more public themes of liberty, unity and justice. He had been in poor health in recent years because of diabetes. Read more.