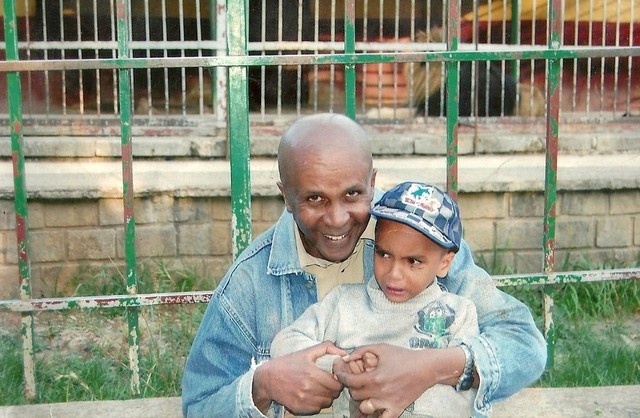 Tadias Magazine
By Tadias Staff
Monday, April 23, 2012
New York (TADIAS) – Twenty international journalists who have been recognized as World Press Freedom Heroes by the Vienna-based International Press Institute (IPI) have condemned the Ethiopian government's decision to jail Eskinder Nega and other journalists on terrorism charges, and called for their immediate release.
Eskinder Nega was recently named the recipient of the 2012 PEN/Barbara Goldsmith Freedom to Write Award. The recognition honors international writers who have been persecuted or imprisoned for their profession. It will be presented at PEN's Annual Gala on May 1st, 2012, at the American Museum of Natural History in New York City.
"Eskinder Nega, an online writer and critic of the current Ethiopian government, was arrested in September 2011 and is accused of supporting terrorism, for which he could face the death penalty if convicted," IPI said in its press release. "He was jailed shortly after having criticized the government's use of anti-terrorism laws to jail other journalists and opposition figures. This is hardly Eskinder's first brush with the authorites – he and his wife, also a journalist, were jailed for 17 months on treason charges in the aftermath of the disputed 2005 elections. Their son was born in prison. Since then, Eskinder has been banned from journalism but has continued to speak out and write."
Read more at International Press Institute.
—
Related:
Top PEN Prize to Honor Eskinder Nega (PEN American Center)
Join the conversation on Twitter and Facebook.