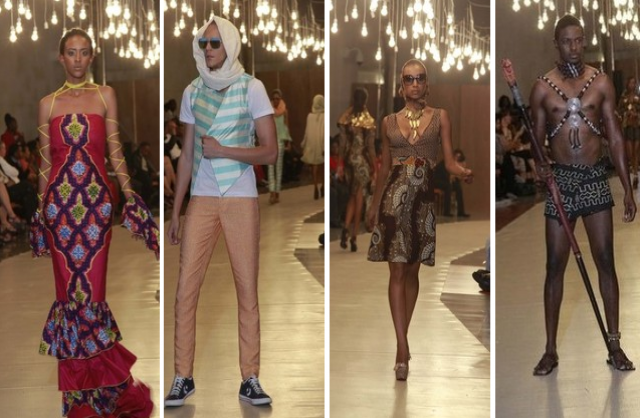 Tadias Magazine
Events News
Published: Tuesday, April 24, 2012
New York (TADIAS) – The 2012 Hub of Africa Fashion Week opens today in Addis Ababa as part of an expo called "Origin Africa" – an annual event organized by The African Cotton and Textile Industries Federation (ACTIF) – to highlight apparel and accessories produced in the continent. The runway show is taking place at the African Union Conference center through April 27th.
The theme for this year's show is environmentally friendly latest-style. "All designers have been asked to create a line which emphasizes sustainable development and eco fashion," Clairvoyant Marketing Agency, one of the sponsors, announced in a press release. "They will also take part in the production of a short documentary, which will highlight the path taken in the creation process of their brand."
The list of participating designers include Duaba Serwa from Ghana, CrossWord CW of Nigeria, twin sisters Ayaan and Idyl Mohallim representing Somalia with their line Mantaano, as well as Ethiopian designer Fikirte Addis, who won the Origin Africa Mauritius designers showcase in 2011 where DHL became her logistical partner.
Other designers hail from Angola, Mozambique, Zimbabwe, Ivory Coast, Gambia, Kenya, Tanzania, Uganda, The Democratic Republic of Congo, and South Africa, the press release said.
—
You can learn more about the show at www.thehubfashionweek.com, or at www.origin-africa.org.