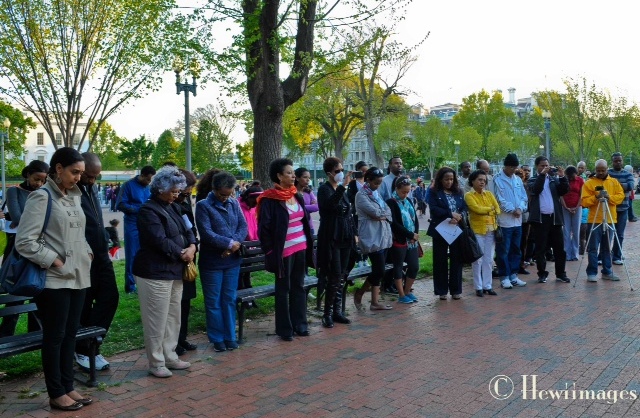 Apr 24th 2012, 15:12
IN LATE February 2012, Alem Dechasa, an Ethiopian maid working in Lebanon, was video-taped being beaten and dragged into a car. On March 14th, she committed suicide. Her story has drawn attention once again to the plight of migrant workers in the Middle East. But Ms Alem's fate has also highlighted a more unpleasant side of Ethiopia's impressive growth story.
Ethiopia's economy is based on small-scale agriculture. More than 85% of the country's 80m people live in the countryside. Most have limited or no access to such basics as clean drinking water, health-care facilities and education. Helen Gebresillassie, a lawyer who teaches at Stony Brook University's School of Social Welfare in New York and a former legal advisor to the Forum on Street Children in Ethiopia, an NGO, says that high inflation and market inefficiencies keep most farming household incomes so low that everyone must work, including children. When children are sent to school, parents worry about their daughters' safety getting there. More often boys get to study while girls are expected to do housework or get married.
With little education, young women in rural Ethiopia struggle to compete in the labour market. The only realistic employment opportunity for most of them is more of the same domestic work they have done their whole lives.
Ms Alem's case is not uncommon, explains Ms Gebresillassie. Traffickers specifically target uneducated and poor young women from rural areas in order to lure them to big cities in Ethiopia and the Middle East, she continues. That combined with the cultural expectation that children must help support their entire family means that young women are easy prey for traffickers' with their empty promises of higher income and a better life.
The Economist Intelligence Unit, our sister organisation, forecasts real GDP growth of 8% for Ethiopia in the fiscal year 2011/2012, mostly due to hikes in agricultural prices. That eclipses the OECD's predictions of less than 2% GDP growth for the same period. That bodes well for the country's future, but Ethiopia's government will need to ensure that growth rates are sustainable by cultivating one of the country's most valuable resources—its women.
Source: The Economist Online.
—
Related:
In Pictures: Weeks Later, Alem's Death Reverberates in the Ethiopian Community (TADIAS)