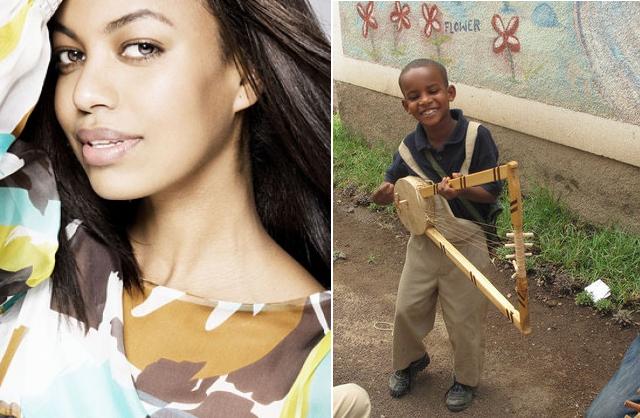 Tadias Magazine
By Tseday Alehegn

Published: Wednesday, April 25, 2012
New York (TADIAS) – In 2005, when Atti Worku, was named Miss Ethiopia, she used her newly found public-platform to start the non-profit 'Seeds of Africa Foundation,' which operates a center for education and community development in her hometown of Adama (Nazret) in Ethiopia.
In a recent interview with Tadias Magazine, the founder and executive director said her New York-based organization began work in 2006 on what she calls the "Take-Root center," a multi-faceted project that combines school for children and young adults with community development services, a prototype that the organization hopes to duplicate in other African countries.
"Our goal is to move beyond traditional aid models, providing more than just short-term relief efforts by giving our community the skills they need to support themselves and rise above poverty," Atti Worku said. "Unequal childhoods can lead to exponentially more inequality in adult life."
Atti is now a student attending Columbia University and shared her thoughts on education with Tadias. "By educating our children and providing the resources, we can combat the initial inequalities stemming from a vicious cycle of poverty, ensuring that the next generation will reach their full potential as leaders, educators, athletes, actors, musicians, and artists," She says. "At this point in time, Seeds of Africa's programming includes supplementary educational and tutorial services for students enrolled in local schools, as well as a full time curriculum for pre-kindergarden students. We also offer adult education classes and community development seminars and support."
Atti was born and raised in Adama as the youngest sibling in her family and attended St. Joseph's school in Adama from kindergarten to twelfth grade. After graduating from high school she moved to Addis Ababa where she attended HiLCoE school of computer science and technology. "After college I began my career as a model, traveling internationally, and ultimately moving to the U.S., where I am studying Sustainable Development at Columbia University in New York," she said.
According to Atti, her inspiration to create Seeds of Africa came at a very young age. "When I was in middle school, I became distinctly aware that my peers and I who were fortunate enough to attend St. Joseph's performed well in school largely because of the individual attention we received and the resources we had available to to us – a library, science lab and computer lab," she said. "In addition, our school, as well as our parents, set high expectations of us and supported our academic goals." She added: "In contrast, the public school system lacked the necessary tools and had high teacher to student ratios, which often resulted in lower expectations of student performance. As a result, children who attended public schools struggled to perform and at times dropped out."
Atti said her organization works with children ages 5 through 15, as well as with their families. "Seeds of Africa has grown in leaps and bounds in the past few years," she said. "Major accomplishments have included expansion to a new center which has enabled us to double our student body and welcome our first full-time pre-k class."
The community development side of the organization has also been flourishing. "In the past year, we have been excited and honored to work with such partners as Canadian-based Working to Empower and the Family Guidance Association of Ethiopia (FGAE)," she shared. "We are also thrilled to now offer adult literacy courses with access to our new library, courtesy of a U.S. based partner Hawthrone Elementary."

Photo courtesy of Seeds of Africa Foundation.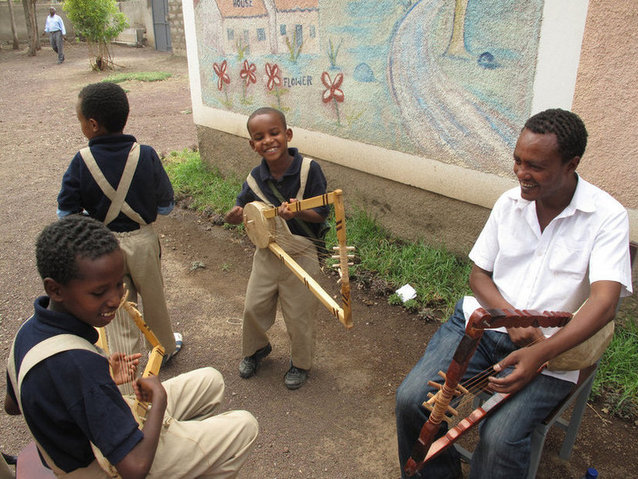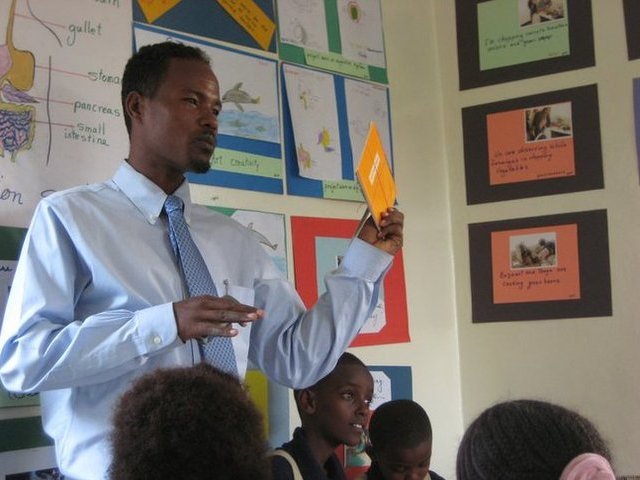 Photo courtesy of Seeds of Africa Foundation.
—-
You can learn more about Seeds of Africa at www.seedsofafrica.org.
Tseday Alehegn is Co-Founder & Editor of Tadias.