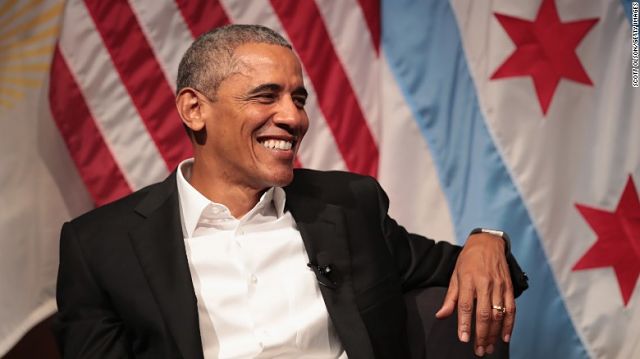 Former President Barack Obama on Monday kicked off his first public appearance since leaving office by jokingly asking if he's missed anything important.
"So uh, what's been going on while I've been gone?" Obama asked with a smile.
"It is wonderful to be home, it is wonderful to be at the University of Chicago, it is wonderful to be on the South Side of Chicago and it is wonderful to be with these young people here."
Obama has kept a low profile since leaving office earlier this year. His appearance Monday comes as President Trump approaches his 100th day in office.
On Sunday, the former president met with at-risk youth in Chicago ahead of his first post-presidency speech.
He joined a group of young men and boys for a discussion sponsored by the Cred program in the same South Side Chicago neighborhood where he started as a community organizer.
Obama "listened to the young men's stories and shared some of the challenges that he faced growing up," spokesman Kevin Lewis said in a release.
"He expressed that he was optimistic about their potential to positively contribute to their communities and support their families because of the services provided in the program."
Watch: Obama 'What's been going on while I've been gone'
—
Join the conversation on Twitter and Facebook.