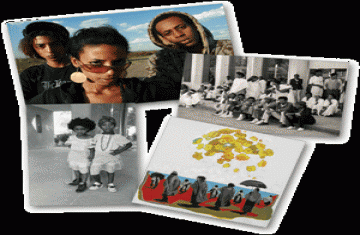 Tadias Magazine
By Tadias Staff
Updated: Monday, April 27, 2009
New York (Tadias) – Now in its sixth year, the Sheba Film Festival is set to begin on May 6th in New York.
The annual event organized by BINA Cultural Foundation Inc, primarily focuses on movies that pay homage to the rich legacy of Ethiopian Jews as well as the global Jewish and Ethiopian communities.
"The Sheba Film Festival explores artistic works that celebrate and honor the traditions and cultural heritage of the Ethiopian Jewish community", says Beejhy Barhany, Executive Director of BINA. "We also try to depict the greater Jewish community, as well as the greater Ethiopian community. Both of these communities are represented within this year's Festival. We are also pleased to highlight the Abayudaya, a Jewish community from Uganda."
Beejhy is referring to a documentary by Guy Lieberman entitled Pearls of Africa. According to the Segal Centre for Performing Arts: "This film documents a unique community of Jews living in a remote corner of Uganda, close to the border with Kenya. Called Abayudaya, which means "Jews" in the local language, these peasant farmers practice a home-grown form of Judaism which harks back to biblical times. Claiming no ancestral or genetic connection to Judaism, Chief Kakangulu and his followers chose to adopt the Jewish faith about 90 years ago, despite opposition and even persecution. Today the Abayudaya worship in several small synagogues dotted in the rural countryside, largely isolated and unknown to the wider Jewish world."
In addition to the film programs running from May 6 – 17 at three different locations (The JCC in Manhatan, Helen Mills Theater, and The Schomburg Center), this year's festivities also include an art exhibition by Ethiopian and American photographers and artists. The display includes works by Ezra Wube, Joan Roth, Rose-Lynn Fisher and Avishai Mekonen. Opening reception is scheduled for May 3rd from 7pm – 9pm at Harlem's State Building Art Gallery.
Here is the schedule for the 6th Sheba Film Festival:
Pearls of Africa –
The Abayudaya Jews of Uganda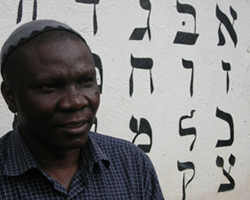 Wednesday, May 6th 2009 7:30 pm
At the JCC in Manhathan.
The Abayudaya are a unique community of
600 Black Ugandans in Eastern Uganda,
who chose to adopt the Jewish faith
about 90 years ago.
For More Info and to Purchase Tickets,
Click Here
The Name My Mother Gave Me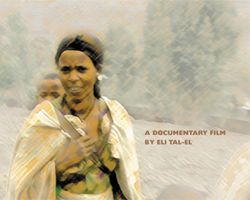 2009 NYC Premiere!
Thursday, May 14th 2009 7:30 pm
Screening at Helen Mills Theatre
This moving documentary follows a group
of Israeli adolescents, mostly born in
Ethiopia, on a life changing journey.
For More Info and to Purchase Tickets,
Click Here
Vasermil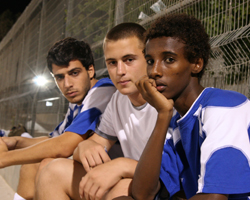 Sunday May 17th, 2009 2:00 pm
Screening at Schomburg Center
Vasermil tells the story of three
teenagers who live in a tough
neighborhood, growing up in an
unforgiving environment, pinning
their hopes on football as a way out.
For More Info and to Purchase Tickets,
Click Here
Zrubavel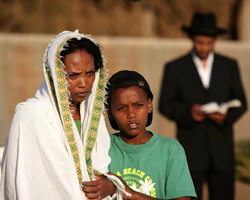 Sunday May 17th, 2009 4:00 pm
Screening at Schomburg Center
Zrubavel tells the story of a family in cultural
disarray upon their journey from Ethiopia to
Israel. Zrubavel is a universal story of struggle
and generational rifts. Followed by Q&A
For More Info and to Purchase Tickets,
Click Here