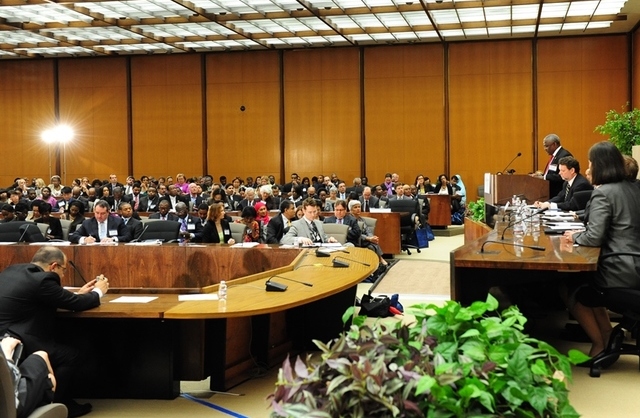 Tadias Magazine
Event News
Updated: Tuesday, April 30th, 2013
Washington, DC (TADIAS) – The third annual Global Diaspora Forum will open on May 13th at the headquarters of USAID in Washington, D.C. with follow-up events scheduled for Tuesday, May 14th at the State Department. The gathering will feature multi-city satellite conferences connecting Los Angeles, Dublin, and Silicon Valley.
The 2013 Global Diaspora Forum theme is entitled 'Where Ideas Meet Action,' and the event
"provides the platform to discover inspiring stories from prominent diaspora figures in American popular culture, demonstrate exemplary initiatives in international development and diplomacy undertaken by diasporans of all generations, and showcase methods of organization and cultural bridge-building that encourage next-generation diasporans to connect with their countries of heritage."
USAID will hosts the official opening of the two-day forum on Monday at the Ronald Reagan Building (Pavilion Room) with a breakfast reception and an "all-star" conversation with Dr. Rajiv Shah, Administrator of the U.S. Agency for International Development (USAID).
The afternoon lineup for the first day include symposiums hosted by various organizations around the Capital "showcasing the diversity of American diaspora communities, provide the opportunity to convene leaders and engage in a dialogue on wide range of relevant diaspora issues and engagement," the program noted. "Events range from panels or roundtable discussions, to lunches, receptions, and networking events. Open to the public but may require participant reservations with individual event organizations."
The second day of activities takes place on Tuesday, May 14th at the U.S. Department of State and will be headlined with a keynote address by Secretary of State John Kerry.
There will be live Q & A sessions and GDF Twitter feed throughout the day as well as online-streaming from L.A, Dublin, Ireland and Silicon Valley.
—
If you have questions about this year's Global Diaspora Forum or would like to host your own satellite event, please download a copy of the Global Diaspora Forum FAQ fact sheet or contact info@diasporaalliance.org. Learn more at www.diasporaalliance.org. Or you can follow updates on Twitter @DiasporaIdea.
—
Related:
Kerry to Attend 50th Anniversary African Union Summit in Ethiopia
—
Join the conversation on Twitter and Facebook.