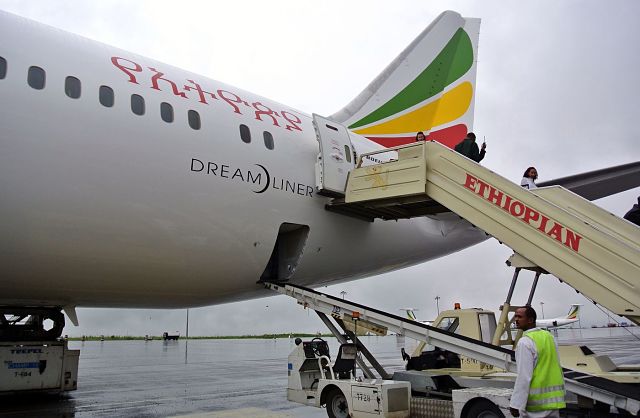 Updated: May 2, 2018
Ethiopia and Djibouti agreed to swap stakes in strategic public enterprises including airlines, ports and telecommunications companies, as the Horn of Africa neighbors pursue deeper economic integration.
The deal would include exchanges of shares in Ethiopian Airlines Enterprise, Africa's biggest carrier by revenue, Djiboutian Finance Minister Ilyas Dawaleh said in an interview. Shareholdings in companies such as Djibouti's Horizon Oil Terminal and the Doraleh Container Terminal, Ethiopian Telecommunications Corp. and Djibouti Telecom SA will also be swapped, he said.
While the deal has been politically "endorsed," the two countries will form a committee to work out the details, Dawaleh said by phone April 30. Ethiopian Information Minister Ahmed Shide confirmed the agreement in a text message.
The pact came as Ethiopia's new prime minister, Abiy Ahmed, made his first foreign visit at the weekend to Djibouti, the tiny state located where the Indian Ocean meets the Red Sea and that's become a strategic hub for the U.S. and China. Landlocked Ethiopia — which the International Monetary Fund ranks as the fastest-growing economy on the continent — is trying to boost its export-oriented manufacturing, making it reliant on neighboring nations with ports.
—
Ethiopia to take stake in Port of Djibouti, its trade gateway -state media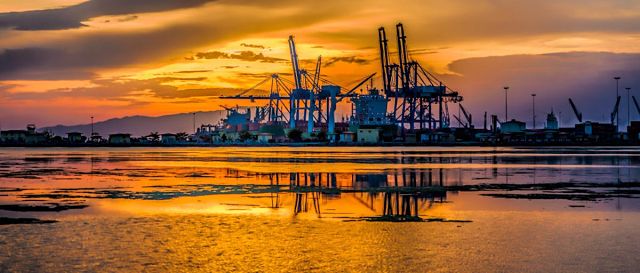 Sunset over the port of Djibouti. (Stock Image)
By Aaron Maasho
ADDIS ABABA – Ethiopia will take a stake in the Port of Djibouti, its main gateway for trade, under a deal reached between the two countries, state media outlets said on Tuesday.
Djibouti had been seeking investors for its port since it terminated Dubai's state-owned DP World's concession to run the port two months ago, citing a failure to resolve a six-year contractual dispute.
The port is a key asset for Djibouti, a tiny state along the Red Sea whose location is of strategic value to countries such as the United States, China, Japan and former colonial power France, all of whom have military bases there.
The size of Addis Ababa's stake was unclear.
State-owned Ethiopian News Agency said the agreement, reached at the weekend during a visit by Ethiopia's Prime Minister Abiy Ahmed to Djibouti, involved the joint development of facilities. In return, Djibouti would have the option of taking stakes in state-owned Ethiopian firms.
"A joint committee of ministers would meet to thrash out details," Ethiopian New Agency said.
The government had previously said that the port would remain "in the hands of our country" until it found new investors.
Djibouti handles roughly 95 percent of all inbound trade for landlocked Ethiopia, Africa's second most-populous nation and an economic power in East Africa.
The deal with Djibouti follows Ethiopia's agreement to acquire a 19 percent stake in the Port of Berbera in the breakaway Somali region of Somaliland. DP World retains a 51 percent stake there, while the government holds the rest.
Ethiopian state companies that Djibouti may look to invest in following the bilateral agreement could include Ethiopian Electric Power and Ethio Telecom – one of Africa's last remaining telecoms monopolies.
—
Join the conversation on Twitter and Facebook.