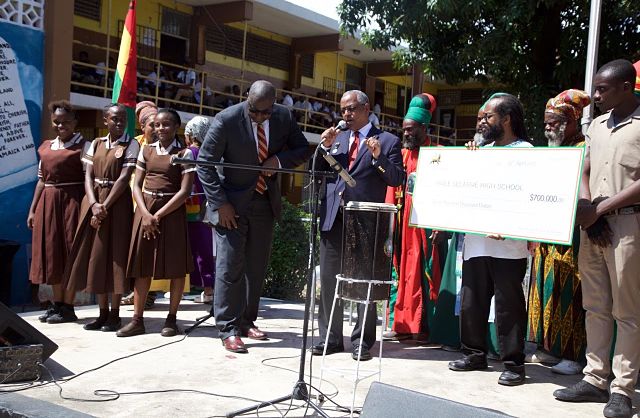 Tadias Magazine
By Tadias Staff
Published: May 2nd, 2017
New York (TADIAS) -- Family of the late Emperor of Ethiopia Haile Selassie has made a donation of $700,000 to a high school in Kingston, Jamaica. The school was established by Haile Selassie as a gift to the people of Jamaica during his historic trip to the island nation more than fifty years ago. The financial contribution to Haile Selassie High School last week fulfilled a commitment announced last year by the former Emperor's grandson, Prince Ermias Sahle-Selassie, during his official visit to the country that included a stop at the institution.
The $700K donation was presented on April 27th to the school's administration through representatives of Prince Ermias led by Gabe Christian and Mel Tewahade.
Prince Ermias described his visit to Haile Selassie High School a year ago as the highlight of his trip and personally moving. "It was emotional and overwhelming to visit the school that was donated by my grandfather," Prince Ermias told Tadias in an interview following his travel to Jamaica. "The school has been in existence since the late sixties," he said. "Many have graduated and many have gone on to become doctors, lawyers, teachers, government leaders, pastors. Some have migrated abroad and are serving their adopted home well." Ermias added: "My grandfather believed in education. Education enlightens and enriches one's life and for society there is no better security than to educate its citizens."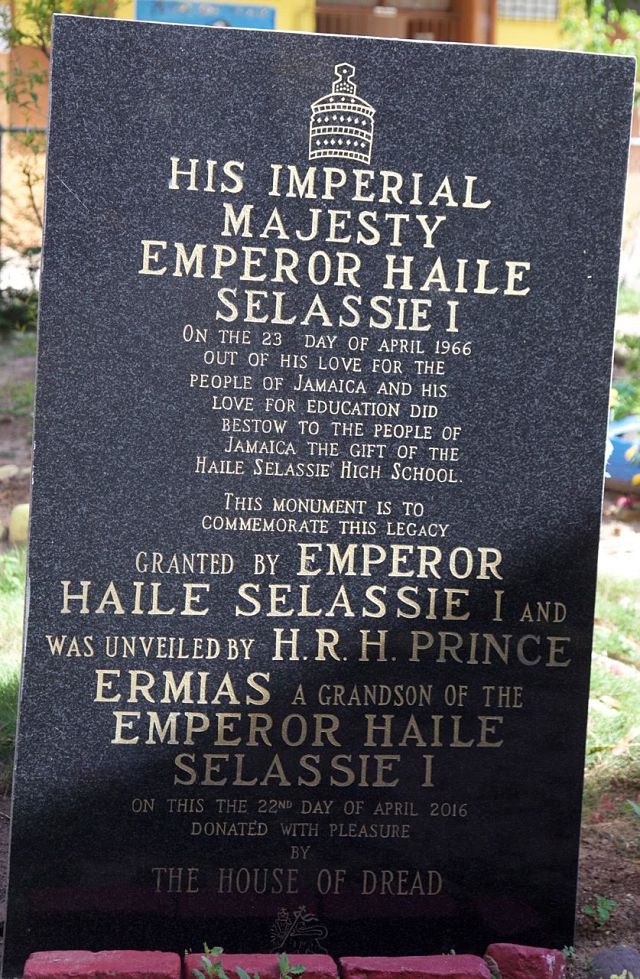 Haile Selassie High School in Kingston, Jamaica. (Courtesy photo)
---
Related:
In Pictures: 50th Anniversary of Emperor Haile Selassie's Historic Visit to Jamaica
Haile Selassie's visit was a momentous occasion (Jamaica Observer)
Under Pressure from Family Christie's Skips Auction of Haile Selassie's Watch
New Book on Triumph & Tragedy of Ethiopia's Last Emperor Haile Selassie (TADIAS)
Join the conversation on Twitter and Facebook.