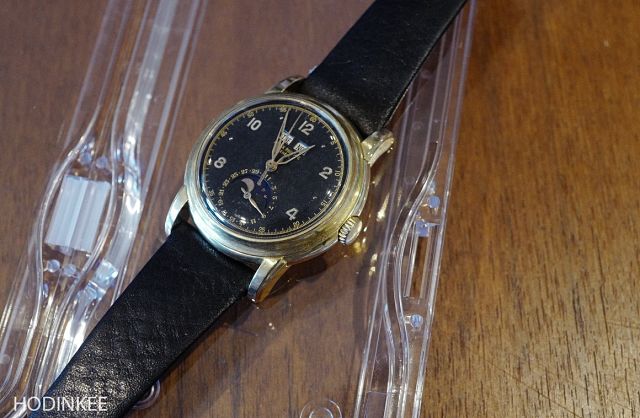 Tadias Magazine
By Tadias Staff
Published: Monday, November 9th, 2015
New York (TADIAS) — Christie's Geneva skipped its planned auction of Haile Selassie's personal wristwatch on Monday after a judge in Switzerland issued a freeze order siding with the family of Ethiopia's former Emperor, led by his grandson Prince Ermias S. Haile Selassie who argued that it was probably stolen property.
The family said their lawyers in Geneva were able to obtain the court order in time and served Christie's prior to the scheduled auction on November 9th, 2015.
"This is just the beginning and we will not stop until we get to the bottom of it," Prince Ermias said during a phone conference with Tadias Magazine. "Clearly there is a need for further due diligence in this case. Ultimately it's about the truth and the reputation of Christie's."
According to Christie's the watch, an 18k gold perpetual calendar Patek Philippe, was commissioned in 1954 "as a gift for Ethiopian Emperor Haile Selassie, and presented during his official visit to Switzerland in November that year."
Christie's claims that years later the Emperor gave the vintage, personal timepiece as a gift to "an eminent personality, whose descendant is now disclosing it to the world." Today the watch is estimated to be worth between five hundred thousand and one million dollars.
Prince Ermias S. Haile Selassie says he wants to know who that "eminent personality" might be?
Last week, in a letter addressed to Mr. Thomas Perazzi, Head of Christie's Geneva Watch Department, Ermias wrote: "As it is well-known in Ethiopia's sad history, my grandfather was treated with unspeakable indignities and his property confiscated without benefit of law. Included in the properties stolen was belongings and personal property." He added: "Nothing was left."
The family believes that the wristwatch was illegally confiscated from their grandfather during his confinement in the 1970′s. He was never given due process of law.
"I recognize that Christie's-Geneva is a reputable auction house," Ermias said. "I can only assume that Christie's is unaware of the history of provenance of this watch, and that it is probably illegally taken property." He warned the European art business institution stating: "I believe that Christie's would not want to be a party to any furtherance of these illegal transactions."
—
Related:
Haile Selassie's wristwatch pulled from auction block (The Washington Post)
Ethiopian Emperor's Patek Philippe Pulled From Christie's Sale (Bloomberg)
Ethiopian-Americans irked at auction of Haile Selassie watch (The Denver Post)
Haile Selassie's Grandson Seeks Halt of Christie's Watch Auction (TADIAS)
Made for an Emperor — A one of a kind Patek Philippe Watch (Christie's Geneva)
New Book on Triumph & Tragedy of Ethiopia's Last Emperor Haile Selassie (TADIAS)
—
Join the conversation on Twitter and Facebook.