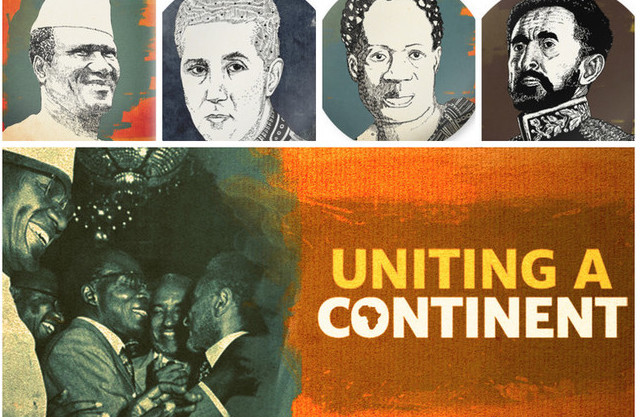 Tadias Magazine
By Tadias Staff
Published: Saturday, May 3rd, 2014
New York (TADIAS)– Selected speeches delivered in Addis Ababa, Ethiopia in 1963 at the inaugural meeting of the Organization of African Unity (OAU), along with beautifully illustrated portraits, biographies, and other facts about member countries are all part of an upcoming book by Tsehai Publishers entitled Uniting A Continent. "This book is the first of its kind, as it showcases the founding of the OAU and exemplifies the rich and unique cultural heritage of each African nation," the publisher announced via Indiegogo, an online crowdfunding platform, where a campaign has been launched to fund limited print editions.
Tsehai Publishers also announced that the book includes rare photographic highlights of Secretary Generals as well as an overview of OAU's history featuring its formation and the challenges and successes in the last fifty years.
The book  "includes historic speeches made at the organization's inception, the founding charter of the OAU, and a timeline of significant milestones during the organization's history, including maps, flags, emblems, geographical information, and interesting facts about each member country. It also presents the dates of independence, the dates the country joined the OAU/AU, and the names of the current heads of state."
"We believe this book contributes to the telling of a necessary story, for we cannot understand and plan for Africa's future unless we appreciate the challenges and triumphs of the continent," the announcement added. "The book's modern layout and engaging facts will appeal to a broad audience. Both children and adults will be able to pick up the book and learn new information that is difficult to find anywhere else."
Belwo is a video message about the project from Elias Wondimu, founder of Tsehai Publishers:

—
You can learn more and support Tsehai Publishers at www.indiegogo.com.
Join the conversation on Twitter and Facebook.