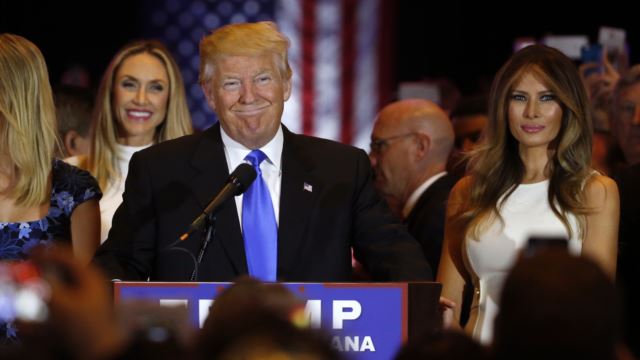 By Katherine Gypson
May 04, 2016
WASHINGTON — The long battle for the Republican presidential nomination has now ended, settling on a new leader of the Republican Party: Donald Trump.
Republicans nationwide reacted with a mix of disbelief, anger and grudging acceptance Wednesday, revealing a party that may have a new leader but whose future will be unclear until after the general election this November.
The first signs the party would not immediately unite behind Trump as the nominee emerged Tuesday night, when Texas Senator Ted Cruz dropped out of the race following a resounding loss to Trump in the Indiana primary.
A number of conservative bloggers and party operatives, including former John McCain aide Mark Salter – many of whom had been a part of the unsuccessful Never Trump movement – took to social media to openly declare they would not support Trump, and some even took the unprecedented step of pledging to vote for Democratic presidential candidate Hillary Clinton using the hashtag #ImWithHer.
"The idea of mainstream or even fairly conservative Republicans coming out to support a Clinton for the presidency is kind of mind-blowing," said John Hudak, a senior fellow in governance studies at the Brookings Institution.
Clinton – a divisive political figure and a lightning rod for conservative criticism over the past two decades – is a highly unlikely figure to attract any kind of Republican support.
"It really puts into perspective how desperate and how angry and how disgusted many elements of the Republican Party are with Trump," Hudak said.
—
Related:
Watch: President Obama's Top 10 Jokes at His Final White House Correspondent's Dinner:
Join the conversation on Twitter and Facebook.