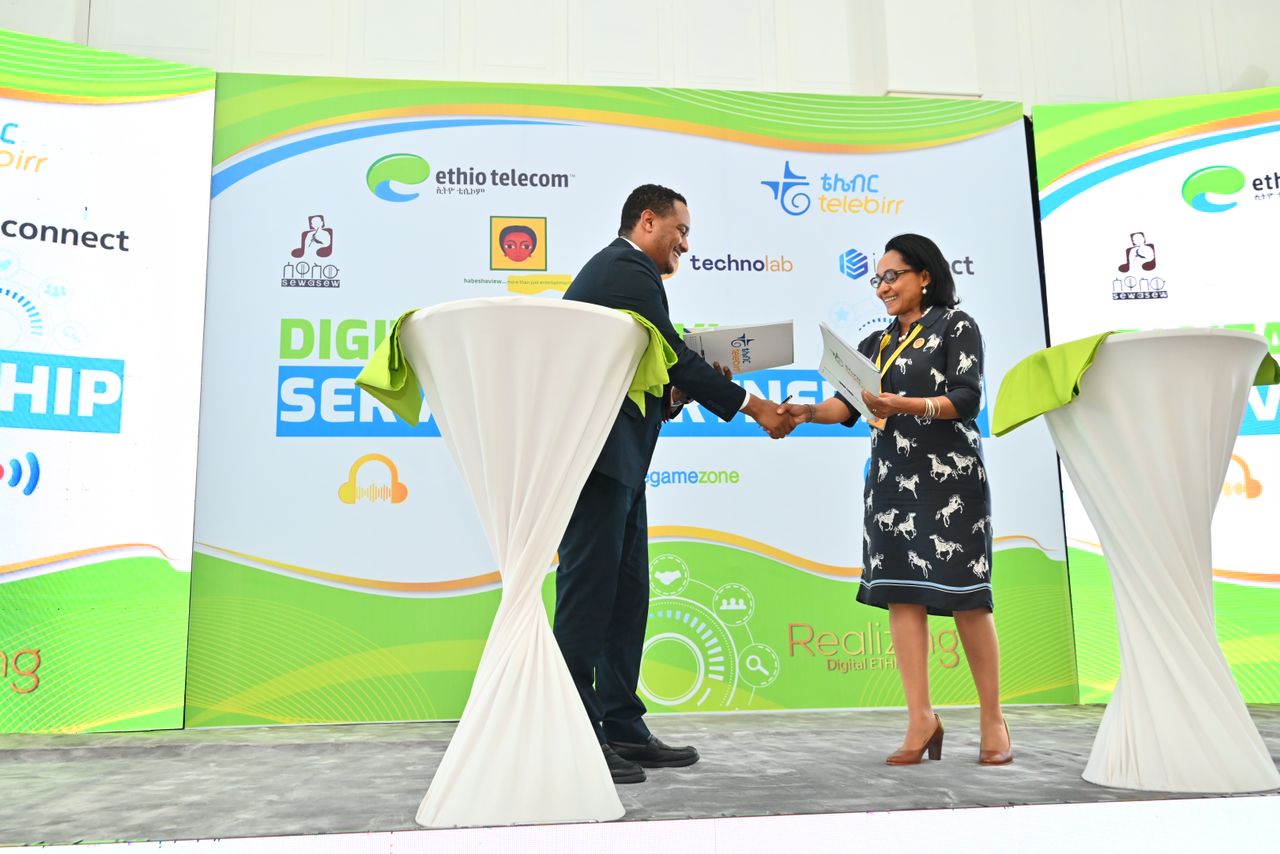 Tadias Magazine
By Tadias Staff
Updated: May 4th, 2023
New York (TADIAS) — Habeshaview Technology and Multimedia, a leading media, entertainment, and advanced technology company, has signed a partnership agreement with Ethio Telecom to provide IPTV (Internet Protocol television) services to Ethio Telecom's mobile and data customers as a value-added service.
The agreement was signed on Thursday in Addis Ababa and the service is set to launch immediately.
According to the CEO of Habeshaview, Tigist Kebede, the partnership will provide an easily accessible alternative way of watching live news and entertainment channels at an affordable price. Tigist also added that the partnership will provide a home for many talented Ethiopian filmmakers and support them to showcase their work and earn revenue in the process.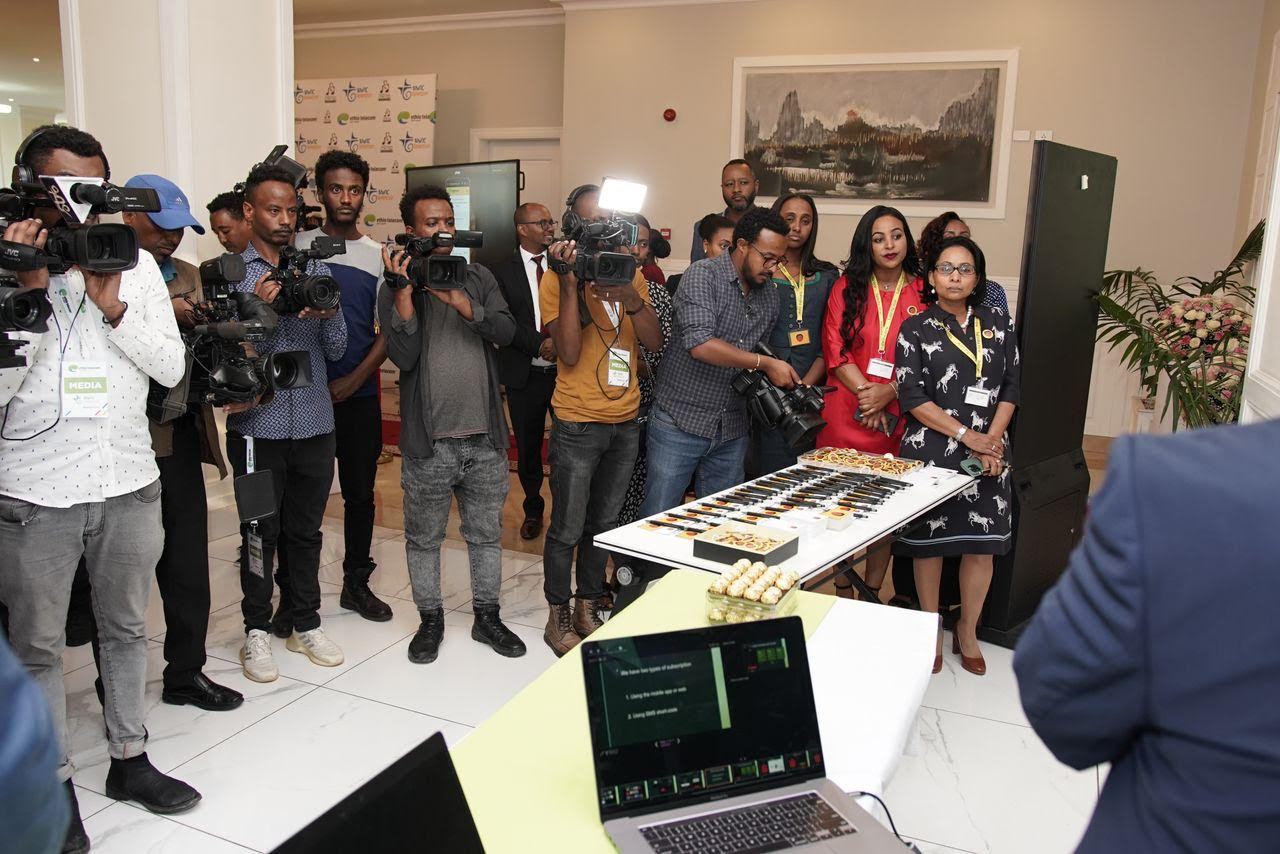 At the Habeshaview and Ethio Telecom IPTV launch event in Addis Ababa on Thursday, May 4th, 2023. (Courtesy photo)
Habeshaview is a versatile media, entertainment, and technology company with its main office located in Virginia and additional branches in London and Addis Ababa.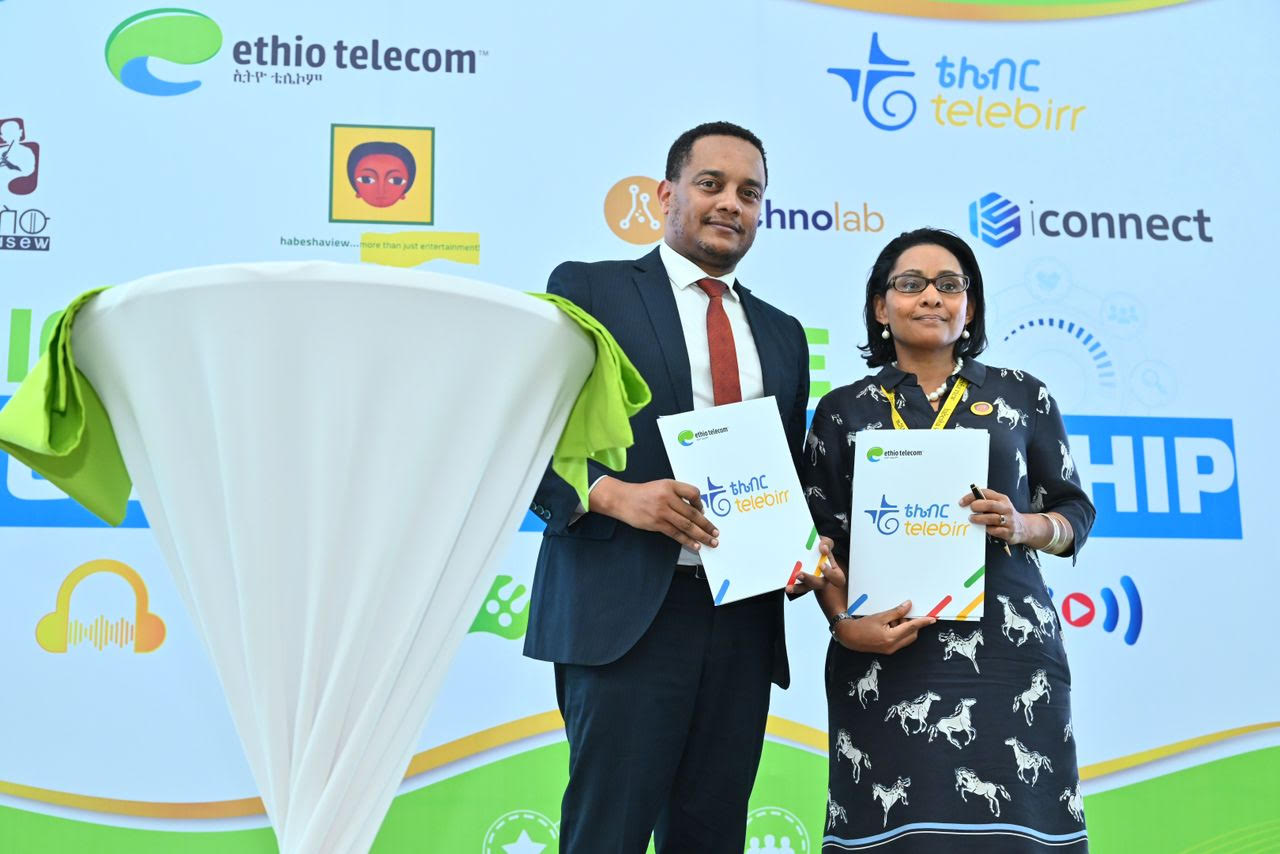 Habeshaview and Ethiotelecom signed the agreement in Ethiopia on Thursday, May 4th, 2023. The announcement highlights that the collaboration also gives audiences access to exclusive Ethiopian films straight after their cinema release on any internet connected devices. (Photo: Courtesy of Habeshaview)
The press release noted that the service will offer a wide variety of national and international content, including video on demand, games, audio channels, and a catch-up service of original content sourced from a wide variety of studios worldwide with multiple language options at affordable prices.
Habeshaview is a multi-faceted media, entertainment, and advanced technology company that provides a user-friendly OTT platform and apps to provide a premium viewing experience. Established in 2015, Habeshaview is headquartered in Virginia, United States of America, with offices in London, United Kingdom, and Addis Ababa, Ethiopia. It has a data center and technology development office in The Netherlands.
—
You can access the Habeshaview App at habeshaview.tv.
Related:
Watch: Tadias Conversation with Tigist Kebede of Habeshaview
WATCH: Q&A with Cast and Crew of "Enchained (ቁራኛዬ) Live From Ethiopia
Spotlight on 'Enkopa': New Ethiopian Movie Based on True Story of a Young Migrant
Join the conversation on Twitter and Facebook.