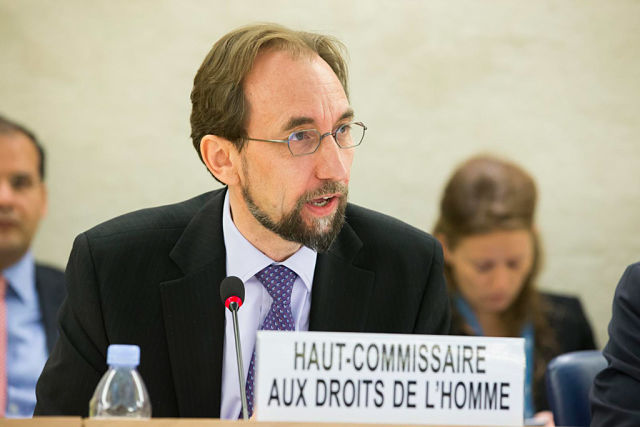 Reuters | ADDIS ABABA
The United Nations human rights chief said on Thursday he would push Ethiopia to allow his agency to investigate rights abuses during months of unrest in 2015 and 2016 in which hundreds of people were killed.
The Horn of Africa country declared six months of emergency rule in October after more than a year of violent protests in its Oromiya and Amhara regions. Demonstrators in the areas say the government has trampled on their political rights. The state of emergency has since been extended by four months.
Last month, a government-sanctioned investigation said 669 people had been killed in the violence.
Speaking to journalists during a three-day visit, U.N. High Commissioner for Human Rights Zeid Ra'ad Al Hussein said there was a "clear need for a much wider and freer civic space" in Ethiopia.
"Although I benefited greatly from the briefings provided to me by the Attorney General's office, the extremely large number of arrests – over 26,000 – suggests it is unlikely rule of law guarantees have been observed in every case," he said.
"I believe my staff ought to be given access to the affected areas, and I renew my request, so we can assess the situation and ascertain what further support can be given to the authorities, including justice officials."
—
Join the conversation on Twitter and Facebook.