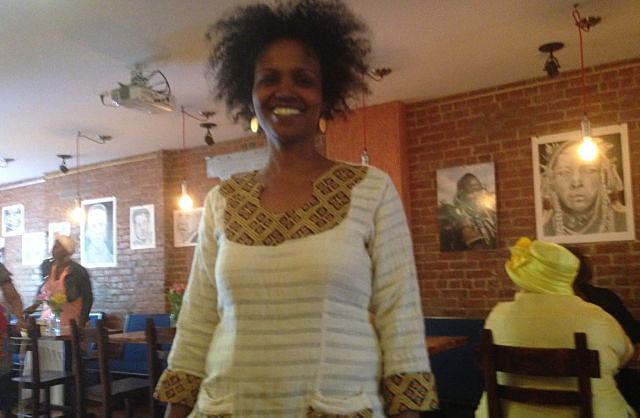 Tadias Magazine
By Liben Eabisa
Published: Thursday, May 7th, 2015
New York (TADIAS) — The thriving dining scene in Harlem will be in full display this month as local restaurateurs launch the first ever Harlem EatUp Festival in May highlighting the uptown neighborhood's eclectic food taste along with music, art and cultural celebrations. So far celebrity chefs, including Marcus Samuelsson, Joseph "JJ" Johnson, Melba Wilson, and Frank Pellegrino Jr., have announced that they will take part in the festivities scheduled to take place from May 14th to May 17th.
As the food festival approaches, we made a stop at Tsion Cafe, one of Harlem's newest establishments that serves Ethiopian and Israeli cuisine, and hosts spoken word sessions, book talks and art shows.
—
Related:
From Ethiopia to Israel to Harlem: Q&A with Beejhy Barhany, Owner of Tsion Cafe
Join the conversation on Twitter and Facebook.