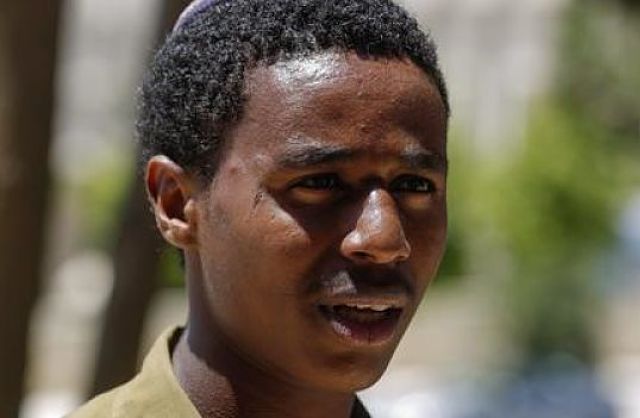 By Michael Freund
This past Sunday night, the heart of Tel Aviv was transformed into a war zone. It was hard to watch the painful scenes from Rabin Square, where police deployed water cannons and stun grenades as a peaceful rally by Ethiopian Israelis devolved into chaos.
Nonetheless, the violence that erupted should hardly come as a surprise.
Given the failures that have characterized efforts to integrate Ethiopian Jews into the Jewish state, the turmoil that ensued was as predictable as it was lamentable.
Indeed, it was just two years ago this week that state comptroller Joseph Shapira issued his first annual report, which included a whopping 74 pages on how successive Israeli governments have botched their handling of this important issue, their efforts hampered by waste, inefficiency and lack of proper oversight.
Shapira noted, for example, that programs to assist Ethiopian high-school students with their matriculation exams were run by both the Education and Absorption Ministries without any coordination between the two. As a result, there were cases in which the two programs were run in the same school at the same time, resulting in double the overhead costs, without either government office being aware of the redundancy.
In another instance, the government launched a special initiative to help families that had immigrated from Ethiopia to obtain mortgages with favorable terms. But Shapira found that over the course of four years, a grand total of two Ethiopian families had benefited from the program.
Read more »
—
Related:
A Message from Tebeka – Legal Aid & Advocacy for Ethiopian Israelis (Press Release)
Soldier Becomes Unlikely Face of Ethiopian-Israeli Discontent (Video)
Ethiopian-Israeli Protest in Tel Aviv Turns Unusually Violent (Raw Video)
Israel's Ethiopians Protest in Jerusalem (The Associated Press)
Join the conversation on Twitter and Facebook.