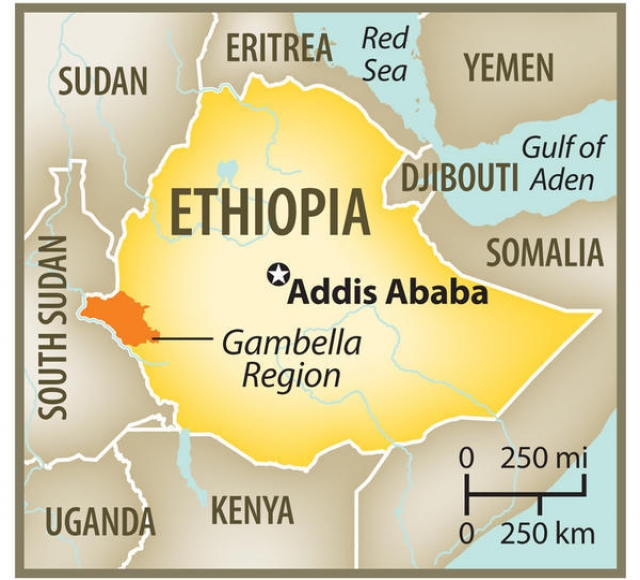 Thursday, May 08, 2014
ADDIS ABABA – Ethiopian security forces have arrested three Egyptians in Ethiopia's westernmost Gambela region near the border with South Sudan, a senior security source said.
The source, who spoke on condition of anonymity, said two were arrested while trying to board a public bus bound for Assosa in the Benishangul-Gumuz Region, where Ethiopia is building the multibillion-dollar Renaissance hydroelectric dam on the Nile River.
The third, he added, was seized by Ethiopian citizens while taking pictures of a new dam being constructed on the Baro River, a tributary of the Nile River.
According to the security source, the three Egyptians are currently in police custody in Gambella where they are being interrogated.
Read more at Turkish Press.
—
Join the conversation on Twitter and Facebook.