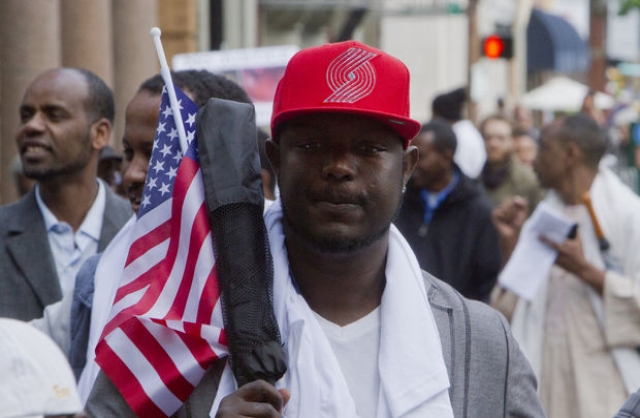 By The Oregonian staff
Updated May 09, 2014
Members of the Portland area's Ethiopian community marched from Lloyd Center to downtown Portland Friday morning to protest what they said are the brutal killings of students by the Ethiopian government.
The march and rally was organized by the Portland Oromo Community Association and featured scores of people who carried signs, chanted and protested what is going on in Ethiopia.
In a news released, organizers said they hope Portlanders and those living in neighboring cities "be a voice for the voiceless Oromo people."
According to a report from The Associated Press, at least 11 students have been killed in violent clashes with Ethiopian police in a region that has long been the scene of a secessionist movement, according to the government.

—
Join the conversation on Twitter and Facebook.