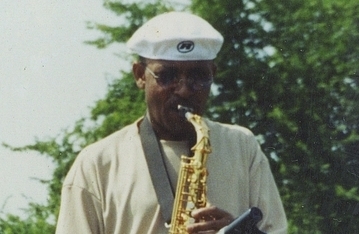 Above: Teshome Denek on Sax will accompany the vocalists
at the Millennium Celebration kick-off concert at Joe's Pub on
Saturday, May 31, 2008.
By Tadias Staff
Published: Monday, May 12, 2008
New York (Tadias) – New Yorkers will mark the Ethiopian Millennium in the city this summer with a series of high profile events that include a concert, a photography exhibition, a film festival and a panel discussion.
The Millennium extravaganza, which kicks-off with a concert at Joe's Pub on Saturday, May 31, 2008, is organized by The Beta Israel of North America (BINA) cultural foundation, in collaboration with several organizations and businesses, including Tadias (media sponsor). The concert features Abebe Teka and rising star Mimi (Asresash Meshesha), Washington, D.C.'s newest sensation; have you been to Dukem lately? The show also highlights New York's own DJ Sirak, who will spin World Music in between performances.
"The Ethiopian Millennium Celebration is a series of works to encourage Ethiopians and others to celebrate our rich history and culture through music, film and the arts", said Beejhy Barhany, director of BINA. "We believe the enormity of the third Millennium requires a celebration like no other, bringing together a variety of people that have been inspired by Ethiopia."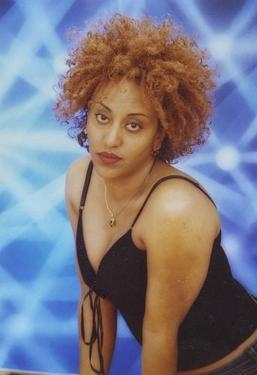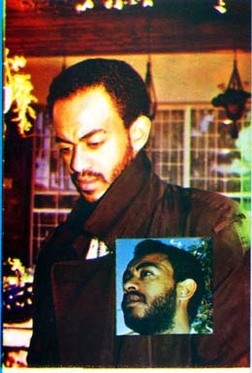 Above: Left- Mimi (Asresash Meshesha), is a talented vocalist who began singing professionally at 16. She has performed in many venues around the United States and has gained increasing popularity in the Ethiopian community. She is working on her debut album. Right – Artist Abebe Teka was introduced to music at an early age. Born and raised in Gondar, Ethiopia, Teka's career began in the mid '80s with the Army Band. As a budding artist he left the countryside to tour in the capital city, Addis Abeba, with the famous Medina and Savanes bands. His first recording 'Sew' was released in 1996. Three years later, he settled in Washington DC and quickly connected with the Ethiopian music scene playing at Dukem, Roha, Dynasty, 2K9 and other local venues. He has toured extensively in Europe with several other noted Ethiopian singers including Abonesh, Hana Shenkute, and Hibist. He is working on a new album due to be released in 2009.

The occasion will highlight not only the diversity of Ethiopians, but also showcase the role of artists, filmmakers and scholars in preserving and disseminating the Ethiopian diaspora's culture and history.
"Our celebration will include film screenings of Caravan 841, A Walk to Beautiful and Live and Become on June 15th at the JCC (Jewish Community Center) in Manhattan. We will then present a conference and panel discussion, to be held at the Schomburg Center for Black Research, located in Harlem, on June 22nd, on Ethiopia and the Three Faiths, which focuses on the historical role that Ethiopia played in the development of Judaism, Christianity and Islam", Beejhy said. "We see this as a small tribute to a great time in our history, and to encourage artists and musicians to continue inspiring us and to invite everyone to come celebrate with us."
In a related news, the Lincoln Center announced its free Out Of Doors program for summer 2008 (from Aug 7th -24th), which includes an evening featuring some of Ethiopia's most celebrated musicians in collaboration with western Jazz and Rock artists. Alèmayèhu Eshèté and Mahmoud Ahmed with The Either/Orchestra, and saxophonist Gétatchèw Mèkurya in his New York debut with Dutch avant-punks The Ex.
Ethiopians inaugurated the third millennium in September 2007, according to the nation's unique and ancient calendar. The Ethiopian calendar is seven years behind the Gregorian Calendar.
——————————-
Ethiopian Millennium Celebration Concert, Saturday, May 31, 2008, 11:30 PM (doors open at 11pm ). Ticket Price: $25 in advance, $30 at door. Joe's Pub (425 Lafayette Street between East 4th and Astor Place in New York's East Village). Tickets can be purchased online at www.joespub.com. Or call 212-284-6942. More info at: www.binacf.org