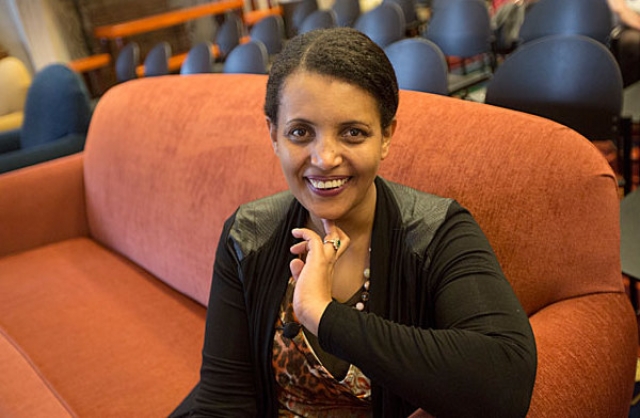 Four years ago this spring, Birtukan Midekssa was in solitary confinement in an Ethiopian prison. Her cell was 13 feet wide and 20 feet long and had no window. She was allowed only two visitors: her elderly mother and her 3-year-old daughter.
Midekssa left Ethiopia in 2011, after two imprisonments that consumed 41 months of her life. She stayed first in Washington, D.C., and then at Stanford University. Today — grateful, happy, and energized — she has an office (with a window) at the W.E.B. Du Bois Institute, where she is a fellow this year. (A lawyer by training, Midekssa is also a Visiting Fellow with Harvard Law School's Human Rights Program; starting in the fall she'll pursue a one-year mid-career master's degree in public administration through the Mason Program at Harvard Kennedy School.)
Most apt of all her local connections, perhaps, is her role as a Harvard Scholar at Risk. The program — based in New York, with dozens of affiliates at universities across the world.
Read more at Harvard Gazette.
—
Join the conversation on Twitter and Facebook.