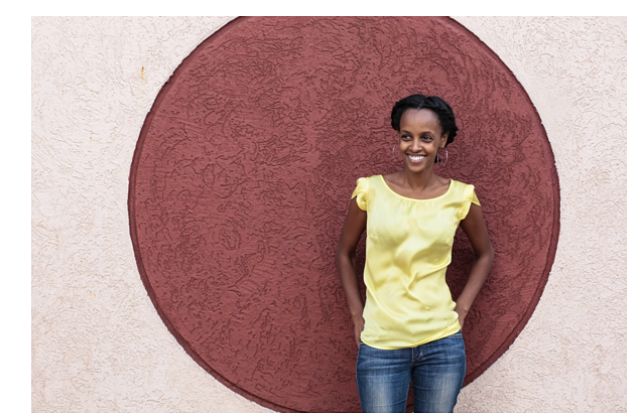 They fled Ethiopia amid war and privation. An economic boom is bringing them home
ADDIS ABABA, Ethiopia — The first time Abezash Tamerat returned to her native Ethiopia, she walked out of the airport terminal's sliding doors only to turn around and walk right back in, briefly overwhelmed by the press of beggars and taxi drivers clamoring outside.
Tamerat had left Ethiopia as a child and grown up in foster care in Georgia. Now she was going back as a 20-year-old to rediscover the far-off, unfamiliar place that had shaped her identity.
She arrived with about $40, trusting in a credit card in a country that even then, in 2003, had no ATMs. A week later, she was back at the airport trying unsuccessfully to change her ticket and get an early flight home to Atlanta.
Frustrated, she gave her quest another chance, staying on to find her birth family, learn ­Amharic and start a home for HIV-positive orphans. Later, she founded Artists for Charity, a network of artists, volunteers and donors that supports the home. After many more trips, Tamerat, now 34, finally made the decision that more and more members of the Ethiopian diaspora are making: She returned to Addis Ababa for good last year.
An estimated 2 million Ethiopians live abroad, driven out by years of war, famine and economic hardship. A report by the Migration Policy Institute puts the number of first- and second-generation Ethiopian immigrants in the United States at about 250,000.
Now, courted by the Ethiopian government, many are bringing back money and skills acquired in the West, helping to transform a society still hobbled by the legacy of the 17-year communist dictatorship that ended in 1991. Over the past decade, a country that was once a byword for famine and privation has seen consistently high growth, welcoming foreign investment and pouring money into infrastructure.
The homecoming is not easy for most. Returnees confront not just a complex bureaucracy, but also frequent suspicion from those who stayed and weathered the hard years. Yet they have changed the face of Ethiopia's cities — launching businesses, opening art galleries, cafes and salons, and founding hospitals.
Read more at The Washington Post »
—
Join the conversation on Twitter and Facebook.