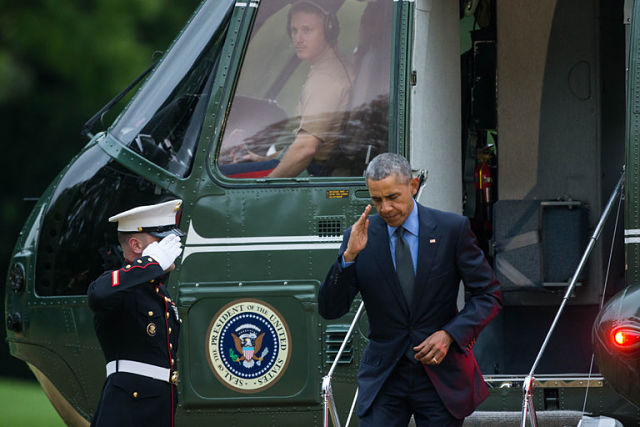 President Obama to Be First Sitting President to Visit Hiroshima
By JULIE HIRSCHFELD DAVIS and JONATHAN SOBLE
WASHINGTON — President Obama will become the first sitting American president to visit Hiroshima, Japan, the White House announced on Tuesday, making a fraught stop this month at the site where the United States dropped an atomic bomb at the end of World War II.
The visit, hotly debated in the White House for months as the president planned a trip to Vietnam and Japan, carries weighty symbolism for Mr. Obama, who is loath to be seen as apologizing for that chapter in American history.
"He will not revisit the decision to use the atomic bomb at the end of World War II," Benjamin J. Rhodes, his deputy national security adviser for strategic communication, said in a blog post on Medium. "Instead, he will offer a forward-looking vision focused on our shared future."
"In making this visit, the president will shine a spotlight on the tremendous and devastating human toll of war," Mr. Rhodes added in the blog post.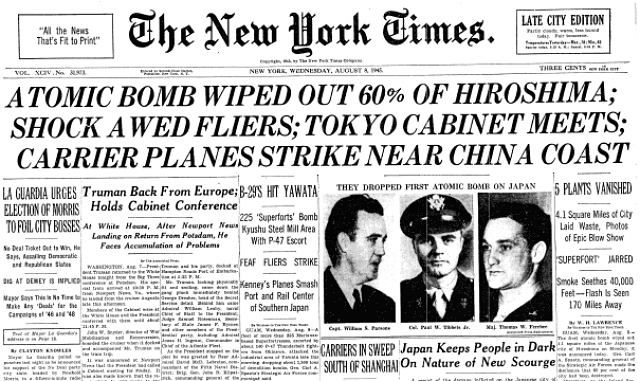 Image: The Front Page of the The New York Times in 1945: Atomic Bomb Wiped Out 60% of Hiroshima, Japan
Read more at The New York Times »
—
Join the conversation on Twitter and Facebook.