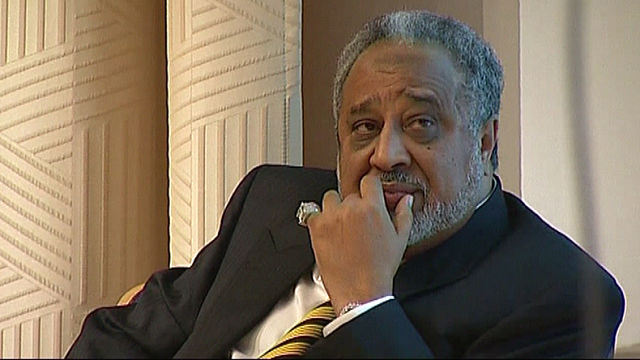 Saudi Arabia will soon release Mohammed Hussein Al Amoudi, an Ethiopian-born Saudi billionaire arrested in November during a crackdown on corruption, Ethiopia's prime minister said.
Abiy Ahmed made the remarks late on Saturday after arriving from the Gulf kingdom, where he met Crown Prince Mohammed bin Salman during a two-day visit.
Al Amoudi, a son of a Saudi father and an Ethiopian mother who has invested heavily in construction, agriculture and mining in the Horn of Africa country, was among 11 princes, four current ministers and top businessmen detained during the swoop by a new anti-corruption body.
"The incarceration of one Ethiopian is the incarceration of all Ethiopians. Sheikh Al Amoudi's arrest is top in the agenda for all Ethiopians," Abiy said in the capital Addis Ababa.
"We have made the request – we are sure that he will be released very soon," he added in a townhall-style gathering.
—
Related:
Ethiopia Lobbies for Release of Billionaire in Saudi Arabia (Bloomberg)
Join the conversation on Twitter and Facebook.