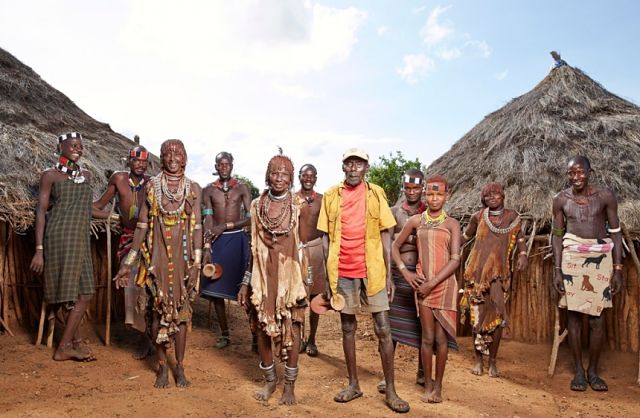 By TIM MACFARLAN
Channel Four has turned its cameras on an Ethiopian tribal family for its latest fly-on-the-wall documentary.
The Tribe follows the everyday lives of a rambunctious family of Hamar people in the south of the country.
The show uses fixed-rig cameras and tiny microphones installed in four huts and communal space belonging to the family of Ayke Muko, the outspoken patriarch and grandfather.
British viewers have recently been invited to eavesdrop on the lives of soldiers, midwives and teachers, but never before on a family quite like this.
Read more and watch video at Daily Mail »
—
Related:
'Fly-on-wall' TV show captures family life, Ethiopian style (The Guardian)
Join the conversation on Twitter and Facebook.