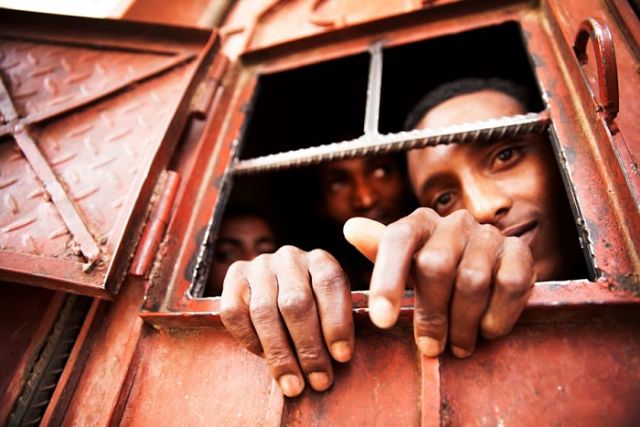 By Goorish Wibneh
Seattle has become one of the preferred destinations for Ethiopian immigrants. Some estimates say there are as many as ten thousand Ethiopians living in the Seattle area.
Talking to one of us Ethiopian Americans here in Seattle you might never realize how big the worldwide Ethiopian diaspora is or what people go through to find a new home.
"I see and hear stories of people coming here as refugees, through the [Diversity Visa Lottery]," Said Haile Kiros, an Ethiopian immigrant who's lived in Seattle for about a year. "They find what they expected is different from the reality here… they decide to take their own lives."
He says he's heard many such sad stories.
"Some have sold their houses [to come to the U.S.], some are living with a lot of stress here, others have big problems with the language."
The stress induced by culture shock is not to be underestimated. Even something as simple as maintaining eye contact while speaking — which is normal here but comes off as confrontational for many culturally inhibited Ethiopians — can complicate simple communication.
So with all these troubles, you might wonder why those with the resources to leave Ethiopia don't invest in their home country instead.
According to one account told to an Al Jazeera reporter in Addis Ababa, Ethiopians look outside of their country for opportunities because "our families can't give us money while we're here. They only help when there's a plan to leave, because they're more certain that eventually [we'll be able to] send the money back."
Read more at The Seattle Globalist »
—
Related:
Adega 911: New Website Launched to Assist Ethiopian Migrants in Danger
Addressing Ethiopia's Migrant Crisis
Join the conversation on Twitter and Facebook.