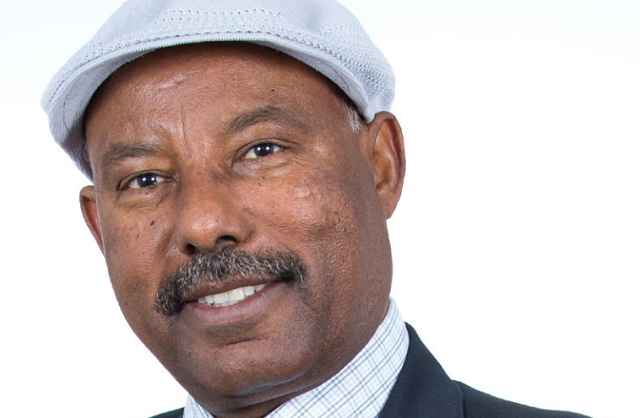 By LAHAV HARKOV
Naguise makes history as first MK from Ethiopia to lead Knesset immigration panel
In its 35 years of existence, the Knesset Immigration, Absorption and Diaspora Committee never had a chairman who emigrated from Ethiopia – until Monday night, when MK Abraham Naguise (Likud) was elected to the position.
Four ministers from the Likud – Immigration and Absorption Minister Ze'ev Elkin, Public Security Minister Gilad Erdan, Science and Technology Minister Danny Danon and Tourism Minister Yariv Levin – attended Naguise's inaugural meeting, which is not a usual occurrence.
Knesset Speaker Yuli Edelstein said the ministers' attendance shows how important the committee is to many people.
Transportation Minister Israel Katz, with whom Naguise's is thought to be aligned in the Likud's internal politics, did not attend.
Naguise went straight to the celebratory meeting from Ben-Gurion Airport, after returning from the Salute to Israel Parade in New York and meeting with Jewish-American community leaders.
"It is an important mission of the country and the new government to strengthen our connection with Jewish communities abroad," he said.
Naguise said he will focus on encouraging aliya, solving immigrants' problems and integrating immigrants into society.
Read more at The Jerusalem Post »
—
Related:
Ethiopian-Israelis Demand Ministerial Committees to Help Community
A Message from Tebeka – Legal Aid & Advocacy for Ethiopian Israelis (Press Release)
Soldier Becomes Unlikely Face of Ethiopian-Israeli Discontent (Video)
Ethiopian-Israeli Protest in Tel Aviv Turns Unusually Violent (Raw Video)
Israel's Ethiopians Protest in Jerusalem (The Associated Press)
Join the conversation on Twitter and Facebook.