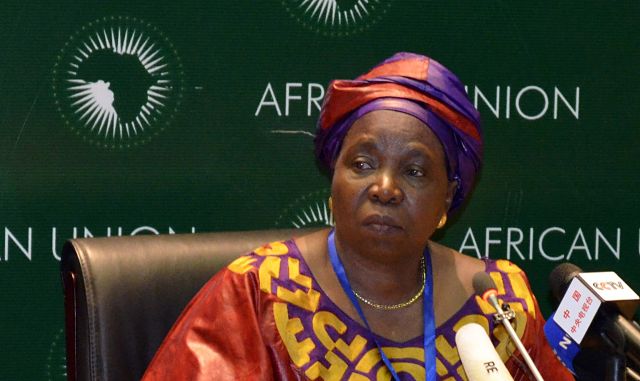 A letter implicates the SA World Cup boss and Nkosazana Dlamini-Zuma in the $10-million payment now alleged to be a bribe.
South African 2010 World Cup boss Danny Jordaan asked Fifa to pay the $10-million that United States prosecutors allege was a bribe after he had "a discussion" with Nkosazana Dlamini-Zuma, now the African Union chairperson.
Jordaan, a former anti-apartheid activist who re-entered politics as the Nelson Mandela Bay mayor last week, put the request to Fifa secretary general Jérôme Valcke in a December 2007 letter, which names Dlamini-Zuma and Jabu Moleketi, respectively foreign affairs minister and deputy finance minister under former president Thabo Mbeki.
This supports the allegation, first contained in the US indictment of football officials internationally and unsealed last week, that the "government of South Africa" had agreed to a bribe, disguised as a football development contribution, for Caribbean football boss Jack Warner and two others.
The payment was allegedly to secure their support in the Fifa executive committee vote that won South Africa the right to host the 2010 World Cup.
Sports Minister Fikile Mbalula, speaking for the government, has insisted that the $10-million payment was intended as a bona fide contribution to football development in the Caribbean. But it is understood from a senior government source that members of President Jacob Zuma's Cabinet are privately not convinced of this.
Worldwide scandal
The allegations about South Africa have become the sharp end of the worldwide scandal unleashed by the US indictment, which describes "corruption that is rampant, systemic and deep-rooted" in football. Among those in the firing line are Valcke, whom the New York Times has outed as the unnamed Fifa official allegedly central to the $10-million payment.
Read more »
—
Related:
Fifa Crisis: 'Ex-President Mbeki Approved South Africa's $10m' World Cup Bribe (BBC)
Join the conversation on Twitter and Facebook.