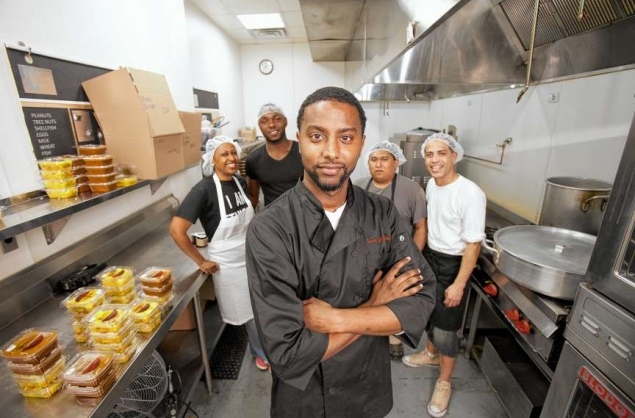 Taste of Ethiopia, a food business launched in Harlem less than one year ago, is about to get a taste of stardom.
The fledgling company, which makes fresh Ethiopian dishes sold at local markets like Whole Foods and Foragers City Grocer, is one of four New York food manufacturers who've won the city's first ever competition to be showcased at the Summer Fancy Food Show.
The winners also include Chulita's Famous, a Latin sofrito maker in Long Island City; Morris Kitchen, an artisanal syrup company in Williamsburg; and Davidovich Bakery, a Queens bagel manufacturer.
They'll all be heading to the Fancy Food Show in Washington D.C. on June 17, where their products will be sampled by some of the country's premier food buyers, the kind of exposure that is rare for startups.
"It's a huge deal," said Hiyaw Gebreyohannes, 31, Taste of Ethiopia's founder.
Read more at NY Daily News.
–
Related
Taste of Ethiopia Launches Organic, Packaged Ethiopian Food (TADIAS)