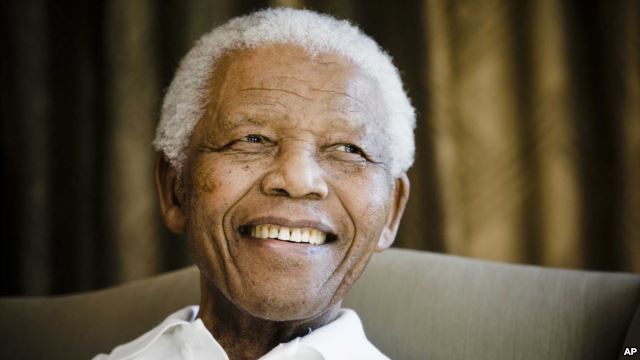 VOA News
June 13, 2013
The South African government says former president and anti-apartheid hero Nelson Mandela continues to recover from a lung infection, but it says his condition remains serious.
In a statement Thursday, President Jacob Zuma appealed to the people of South Africa and beyond to keep Madiba — Mandela's clan name — in their prayers, and to wish him a speedy recovery.
The 94-year-old icon was hospitalized in Pretoria last week in serious but stable condition. It was his fourth such hospitalization since December.
Mr. Mandela has a history of lung problems dating back to the tuberculosis he contracted during his 27-year imprisonment under South Africa's apartheid system. He was released in 1990, and four years later was elected president in the country's first democratic polls.

—
Join the conversation on Twitter and Facebook.