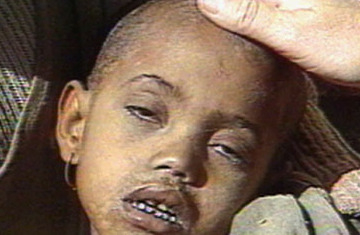 US to give Ethiopia $70m in food aid (RTE News)
Wednesday, 11 June 2008
The US last night pledged $70m (€45m) in food aid for Ethiopia, where 4.5m people are in need of emergency food aid.
The US Agency for International Development said some 95,000 tonnes of food is expected in the Horn of Africa nation next month.
Ethiopia will receive an additional $10m in medical supplies, water services and other non-food aid.
Britain pledged an additional £10m (€12.6m) for Ethiopia on Monday, and UK officials were due in Ethiopia yesterday to assess the situation.
High food prices and the failure of rains have cast the country into a crisis reminiscent of its devastating 1984-1985 famine, which killed more than 1m.
The government says 75,000 children are severely malnourished in the country of more than 80m, but last week UNICEF gave a higher estimate of 126,000.
The UN World Food Programme has appealed for $147m to tackle the impact of the drought in Ethiopia, while UNICEF is looking for $50m. Read More