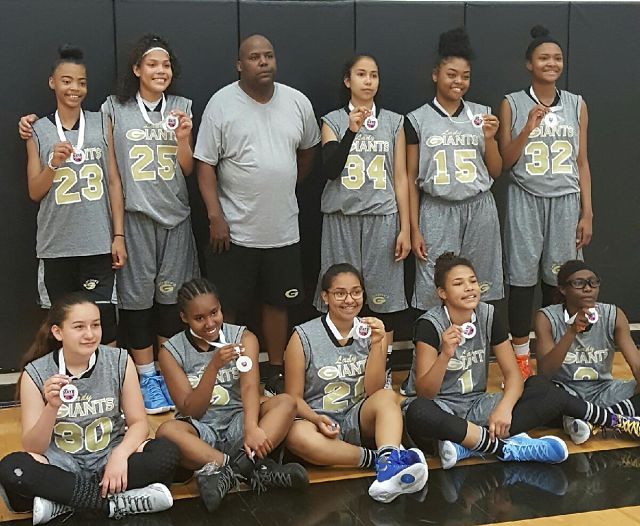 Tadias Magazine
By Tadias Staff
Published: Saturday, June 11th, 2016
New York (TADIAS) — An African American Girls Basketball Team, The Green Valley Ranch Youth League (GVRYL) in Aurora, Colorado recently received financial contributions from former Emperor Haile Selassie's family, which made it possible for them to participate in a competition in Kansas this month.
"The Crown Council of Ethiopia is pleased to announce its financial support of The Green Valley Ranch Youth League (GVRYL), a 501(c) (3) nonprofit organization," the press release said. "Since 1995, GVRYL has been a mainstay for the Green Valley Ranch community's youth between the ages of 4 and 14."
Prince Ermias Sahle Selassie, the grandson of Haile Selassie and President of The Crown Council of Ethiopia since 1993, said in a statement: "The values which GVRYL instills upon its participants — many of whom are children of Ethiopian immigrants — are critical towards the development of our nation's future leaders. The Crown Council of Ethiopia hopes that its financial contribution has a lasting impact on GVRYL's programs in the Aurora, Colorado Community."
The press release added: "GVRYL teaches the merits and benefits of integrity, teamwork, competition, and sport to approximately 350 kids each year. Through the collective support of its gracious donors, GVRYL will be able to send its Girls Basketball Team to The Summer Showcase in Kansas."
—
You can learn more about the Youth League at http://www.gvrgiants.com
Related:
Interview With Prince Ermias Sahle Selassie (TADIAS)
In Pictures: 50th Anniversary of Emperor Haile Selassie's Historic Visit to Jamaica (TADIAS)
Under Pressure from Family Christie's Skips Auction of Haile Selassie's Watch
New Book on Triumph & Tragedy of Ethiopia's Last Emperor Haile Selassie (TADIAS)
Join the conversation on Twitter and Facebook.