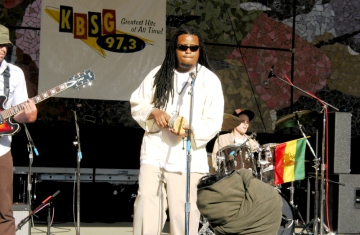 Above: Ethiopian-born Yaddi Bojia, member of the Crucialites reggae band, performing at the Northwest Folklife Festival in Seattle, Washington.
Band Members: Scott Mosher on lead vocals/hammond organ/electric piano/melodica, Yaddi Bojia (Also featured on the Art Talk section of Tadias Magazine) on vocals, Dan Meyers on guitar, Jordan Brant on bass, Dub Issachar on drums, Ricky Doxie on trombone, Tracy on Sax, Matt on Trumpet.
Venue: Mural Ampitheater (305 Harrison Street, Seattle, WA 98109)
Date: May 28th 2007
Northwest Folklife Festal is dedicated to sharing the ethnic, traditional and folk arts of the cultures of the Pacific Northwest region.
Learn more about the festival at nwfolklife.org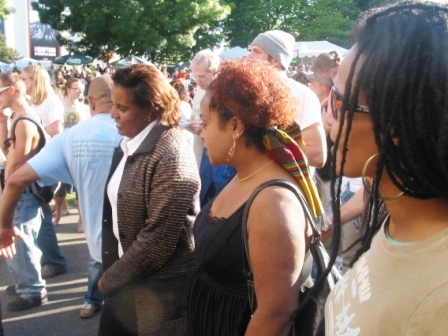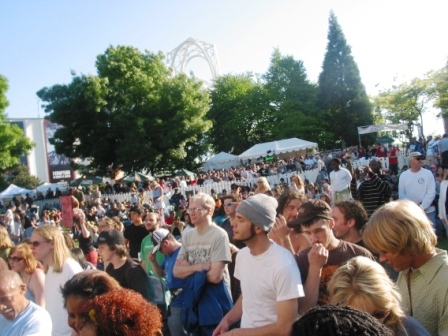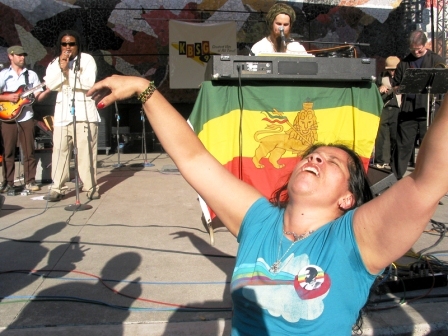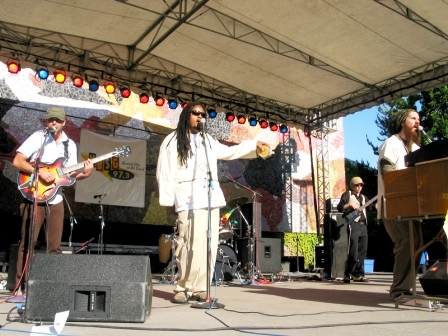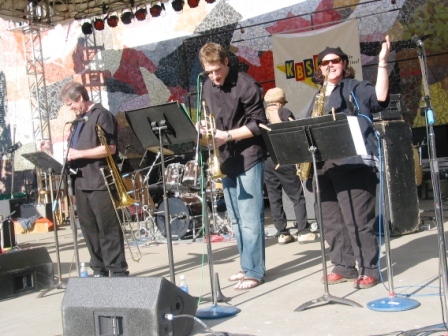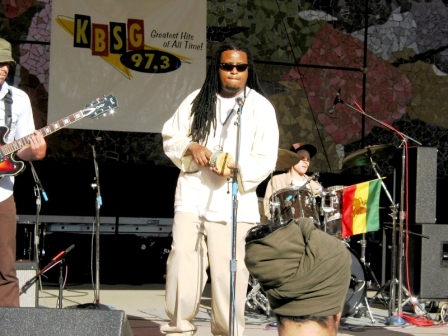 Learn more about the band at myspace.com/thecrucialites
Send your hot shots to hotshots@tadias.com