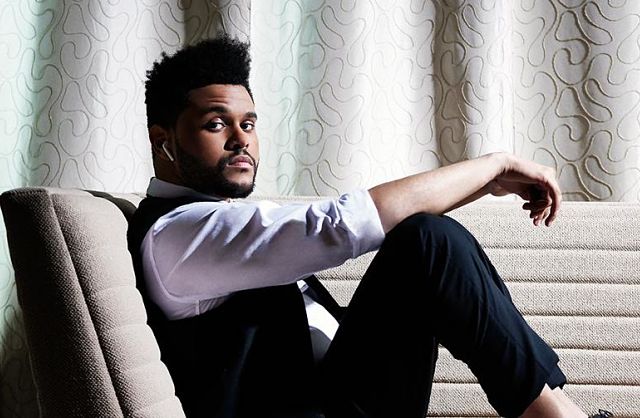 Inside The Weeknd's $92 Million Year–And The New Streaming Economy Behind It
Five years ago, Spotify was a fledgling music-streaming service only months removed from its U.S. launch and YouTube had just started its push into original programming; Netflix was a year away from doing the same, starting with House of Cards. For the members of the Celebrity 100–our annual accounting of the top-earning entertainers on the planet–meaningful streaming income was a distant dream.
But sometimes profound change happens quickly. Streaming is now the dominant platform for music consumption, and it's growing rapidly–up 76% year-over-year, according to Nielsen. YouTube has birthed a whole new breed of celebrity: the YouTube star. And Netflix plans to spend hundreds of millions annually on original content.
"It's not just about music–it's about every form of entertainment," Nielsen's David Bakula says. "You don't really have to own anything anymore, because for $10 a month you can do this: You can have everything."
Full List: The World's Highest-Paid Celebrities
The indirect spoils of streaming can be even greater. Abel "the Weeknd" Tesfaye parlayed his play count–5.5 billion streams in the past two years–into an estimated $75 million touring advance. To him it's all part of the model he's been following throughout his rapid rise, one that applies to all sorts of businesses: Create an excellent product, make it widely available and flip the monetization switch when the timing is right.
"I really wanted people who had no idea who I was to hear my project," he says. "You don't do that by asking for money."
Steve Jobs would have been the logical choice to headline the launch of Apple's eponymous streaming service, but by the time the tech giant rolled out Apple Music two years ago, he was busy putting dents into faraway universes. In his place was a pair of young musicians who walk the line between hip-hop, pop and R&B: Drake and the Weeknd. The latter stunned the crowd with the first-ever live performance of his new single "I Can't Feel My Face," which premiered on Apple Music and has generated more than 1.5 billion spins across all streaming platforms.
The Weeknd knows as well as anyone that streaming isn't the future of music–it's the present. As digital downloads and physical sales plummet, streaming is increasing overall music consumption–since their Apple appearances, Drake (No. 4 on our list at $94 million) and The Weeknd (No. 6, $92 million) have clocked a combined 17.5 billion streams–and that creates other kinds of monetization, including touring revenue.
"We live in a world where artists don't really make the money off the music like we did in the Golden Age," says the Weeknd, 27. "It's not really coming in until you hit the stage.

Ready for the Weeknd: Boosted by the ubiquity of his music, he's now grossing north of
$1.1 million per stop on his Starboy: Legend of the Fall World Tour. (Forbes)
—
Related:
Teddy Afro 'Grateful for the Love' After New CD Ethiopia Ranks No. 1 on Billboard
Watch: Meklit Pays Homage To Ethio-Jazz
Spotlight: Mulatu Astatke's Landmark Album 'Mulatu of Ethiopia' Gets a Reissue
Join the conversation on Twitter and Facebook.