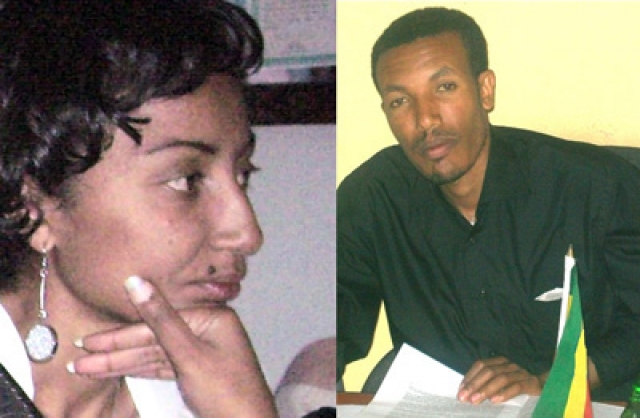 Tadias Magazine
News Update
Updated: Thursday, June 30, 2011
New York (Tadias) – The Ethiopian government announced today that two journalists were among nine people that were arrested last week on charges of planning terrorist attacks.
According to press reports: "Government spokesman Shimeles Kemal said Wednesday that two journalists were among those arrested. He says they were involved in planning attacks on infrastructure, telecommunications and power lines. Shimeles says two other suspects are members of an opposition party. Shimeles says the suspects were supported by Ethiopia's archenemy Eritrea and by an international terrorist group, which he did not name. International media rights groups have been calling for the release of Reeyot Alemu, a columnist for the independent weekly Feteh, and Woubshet Taye, deputy editor-in-chief of the weekly Awramba Times newspaper."
In an interview with Bloomberg News, Kemal said the arrests of the two journalists had "nothing to do with viewpoints they have published."
But The Committee to Protect Journalists says Alemu had recently criticized the government's fundraising method for the Nile dam project, and Taye has critically covered local politics as the deputy editor of his newspaper.
"These accusations against Woubshet Taye and Reeyot Alemu must be viewed in light of the Ethiopian administration's longstanding practice of using trumped-up charges to silence and jail critical independent journalists," said CPJ Africa Advocacy Coordinator Mohamed Keita. "It is outrageous that a government spokesman should publicly accuse journalists of terrorism when they have not been charged with any crime and are unable to respond because they are in detention. They should be freed immediately."
According to CPJ, Ethiopia ranks as the second leading African jailer of journalists, behind Eritrea.
—
Related:
Human Rights and the War on Terror in Ethiopia (Jurist)