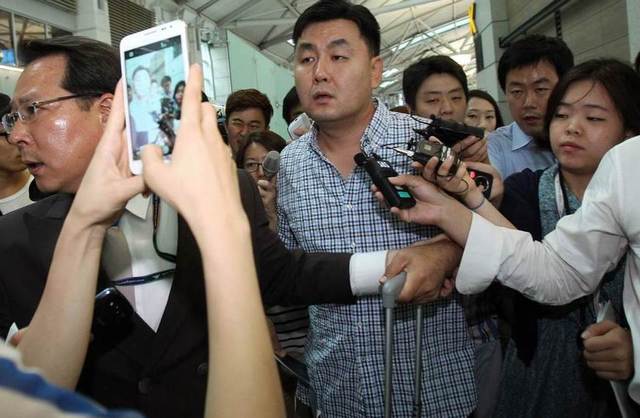 By Julie Yoon, F. Brinley Bruton and Matthew DeLuca
A cockpit voice recorder recovered from Asiana Airlines Flight 214 revealed the pilots attempted to abort the landing just 1.5 seconds before the jet crashed in San Francisco, killing two and injuring scores, federal investigators said Sunday.
National Transportation Safety Board chief Deborah Hersman said at a Sunday news conference that the "black box" flight data recorders also showed there was an attempt to boost airspeed just before the aircraft impacted the sea wall and then slammed into the runway.
There was no evidence in the two recovered "black boxes" that the Boeing 777 was experiencing any problems before the crash on Saturday, Hersman said. The airline's president said earlier that engine failure was likely not the cause of the deadly incident.
Watch: Meet the Press on SF Crash of Asiana Airlines Flight 214

Visit NBCNews.com for breaking news, world news, and news about the economy
—
Asiana Flight 214 crash-lands at SFO, Flight data recorders recovered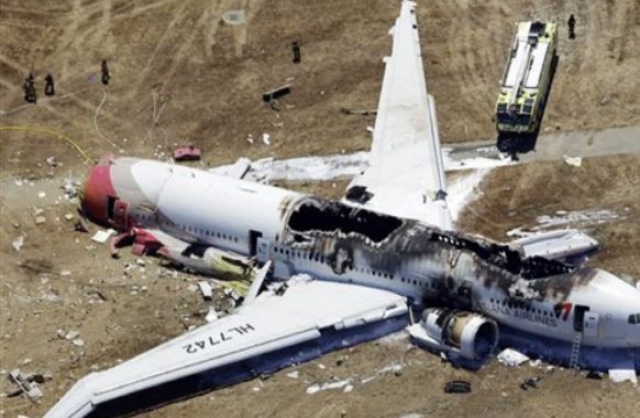 (Photo: AP)
Investigators gathered critical clues in San Francisco on Sunday in hopes of solving the mystery surrounding the deadly crash landing of Asiana Airlines Flight 214.
Both flight data recorders have been recovered, the National Transportation Safety Board said, from wreckage left by Saturday's tragedy that left two 16-year-old passengers dead.
Survivors and witnesses reported the 7-year-old Boeing 777 appeared to be flying too low as it approached the end of a runway near the bay.
"Stabilized approaches have long been a safety concern for the aviation community," NTSB Chairman Deborah Hersman told CNN on Sunday, saying they represent a significant threat. "We see a lot of runway crashes."
"We want to understand what was going on with this crew so we can learn from it," Hersman said.
Passengers recount moment of crash Passengers describe harrowing crash 'The wheels … were too low, too soon'
Hersman said her team hopes to interview the pilots in the coming days.
Watch: Flight data recorders recovered from Asiana crash Site

Video: Passengers Recount Moment of crash (CNN)

—
Join the conversation on Twitter and Facebook